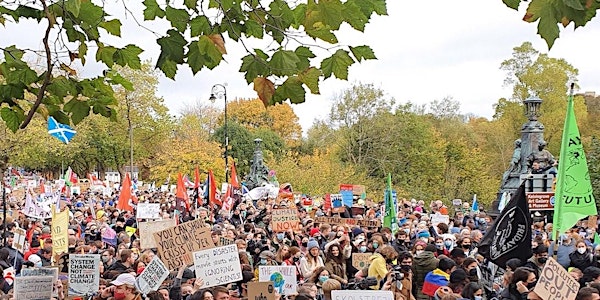 Faiths Rising: Climate Action Beyond COP26
Faiths Rising: Climate Action Beyond COP26
About this event
Join the Faith Plans team for an evening of reflection on what next for climate action post-COP26. We will hear how the faiths are major stakeholders in the planet, and how faiths around the world are creating Faith Plans designed to realign their assets – investments, land, building, educational and medical institutes and their lifestyles – as part of the Faith Plans programme.
Date: December 16th, 2021
Time: 7:00 PM GMT
Join Zoom Meeting
https://zoom.us/j/97465637483?pwd=b1hkbDg5UTJxS2xWVHpPVHkxakh2QT09
Meeting ID: 974 6563 7483
Passcode: 640204
This event will be recorded.
We will hear contributions from:
Dr. Lorna Gold, Director of Movement Building with FaithInvest
Rev. Susan Hendershot, President of Interfaith Power and Light
Allen Ottaro, Founder and Executive Director, Catholic Youth Network for Environmental Sustainability in Africa
Gopal Patel, Co-Founder and Director, Bhumi Global
The event will also include time for a Q&A between the audience and the panel.
To learn more about the Faith Plans programme, visit www.faithplans.org
Faith Plans is organised by FaithInvest - A Network for the Faiths and a Bridge to Faith-Consistent Investing. Visit www.faithinvest.org
The Faith Plans programme invites the worlds major faiths to make long-term commitments looking at how they will manage their assets, investments, influence and resources to drive climate action, biodiversity protection, and sustainable development.