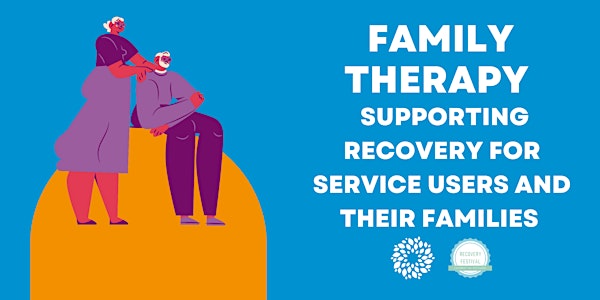 Family Therapy: Supporting Recovery for Service Users and Their Families
You are invited to a webinar on family therapy and how it can help service users and their families.
About this event
To mark St Patrick's Mental Health Services' (SPMHS) 2022 Recovery Festival, we are hosting a webinar to explore how family therapy can support recovery from mental health difficulties. On 18 August, we will be holding a webinar between 12.30pm to 1.30pm to talk about:
• what family therapy is
• how it differs from other psychotherapies
• its goals
• how it can support service users, their carers and their supporters
• what you can expect from a family therapy session.
The webinar will be presented by Elaine McGoldrick, Family Therapist at SPMHS. It is part of our annual Recovery Festival, which celebrates how important the support of family and friends can be in mental health recovery.
Registration is free but essential.
If you have any queries about this event, or have accessibility requirements to attend this event, please email communications@stpatsmail.com