Master Class Certificate Workshops taught by leading experts that live and breathe the business of Fashion, Art & Digital Media.
About this event
WHO WE ARE
We are a global alliance between Senior Industry Executives and Lecturers from major Academic Institutions for the purpose of combining structured education with real world experiences. Together we aim to bring the most aggressive mode of knowledge transfer to the next generation of entrepreneurs, dreamers and trail blazers. Sign up today to earn your MASTER CLASS CERTIFICATE from UA.
If you're in the initial stages of launching a Brand, or starting a Business, then foundation courses in Start-Up Boot Camp are where you want to begin. Sign up for one at a time or the package of three, this series will cover Brand Creation, Product Differentiation, and brining your Designs to Life. Take a step towards your dynamic future in the creative industry. Workshops start Saturday, March 6th.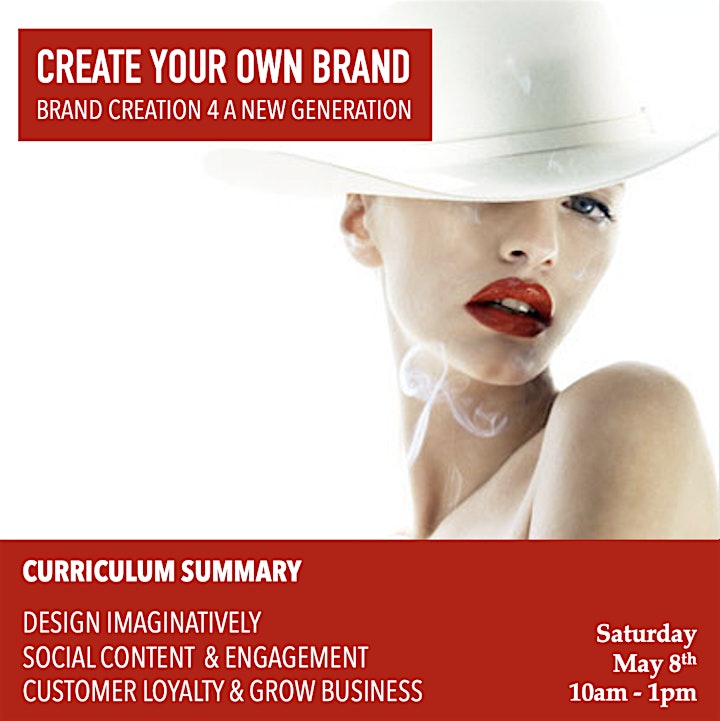 CURRICULUM SUMMARY
This course is the first of three in our Start Up Boot Camp series introducing seniors, recent grads and early stage creative entrepreneurs on the fundamentals of CREATING YOUR OWN BRAND.
LEARN HOW TO
Create a Brand
Design Imaginatively
Art Direct a Campaign
Manage Social Content
Generate Customer Loyalty
Engage Audiences
Plan Social Media
Grow your Business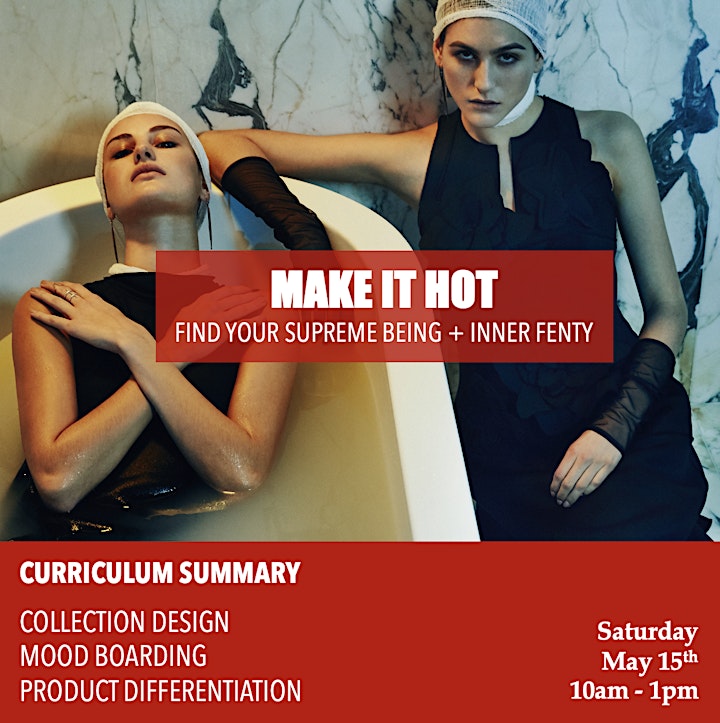 CURRICULUM SUMMARY
This course discusses how to create desire for your products that goes beyond a need. Through unique art, design, colors, materials, and consciousness for the greater good, you can create loyalty across generations. Learn what differentiates basics from beauty and how to apply it.
LEARN
Product Design
Design Research
Logos & Art
Prints & Color Ways
Commercial vs. Avant garde
Product Focus & Positioning
Owning a single market share
Knowing your customer demo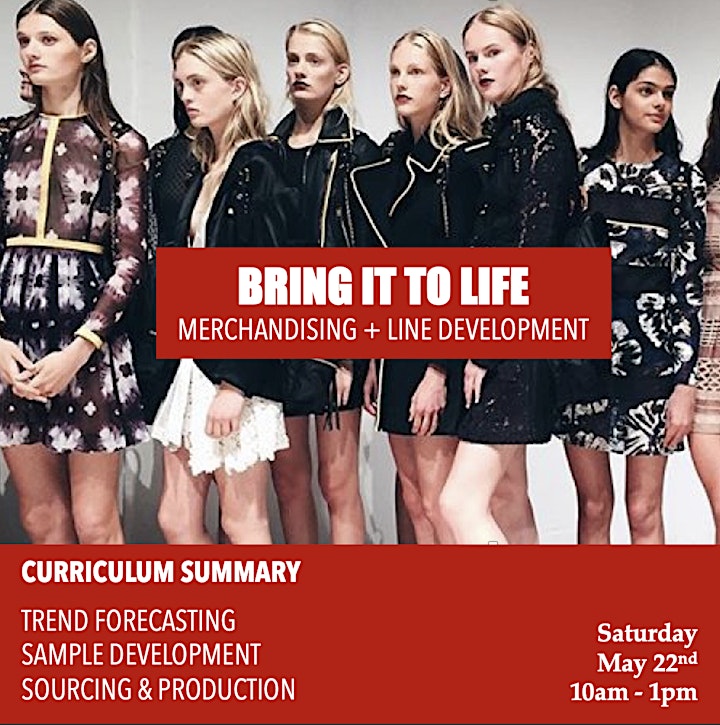 CURRICULUM SUMMARY
Learn the realities of Line Development in a fastpaced design studio with pressures of market week. Course covers the importance of trend research while remaining original and how to merchandise a perfect collection to avoid high costs of oversampling and clarity of vision.
LEARN
Trend Research
Mood Board
Merchandise & Pre-Line Value a Rig Room
Source Fabric & Trim Develop Sales Sample
Manage Time Line & Budgets