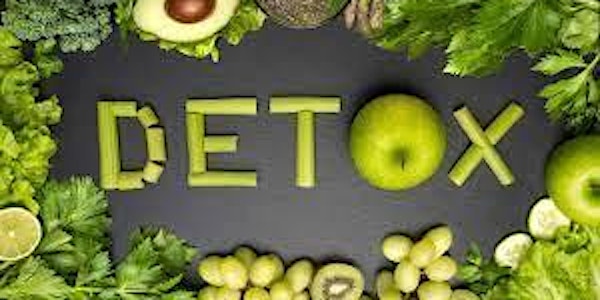 Fasting Detox Retreat
Our fasting retreats are a great way to "REBOOT" - a natural "no-pills" approach to Cleanse, Rejuvenate, Rest, and Heal our entire Body.
Date and time
Sun, 26 Mar 2023 16:30 - Fri, 31 Mar 2023 13:30 IST
Location
Seafield Hotel & Spa Resort Ballymoney Gorey Ireland
Refund Policy
Contact the organiser to request a refund.
About this event
What benefits can you expect from a fast?
Detox of body and mind
Increased mental clarity
Improved sleep
Blood sugar and hormone regulation
Reduction of inflammation
Improved condition of skin, nails, hair
Stimulation of the self-healing power of our body via autophagy (a detox process our body undergoes to clean out damaged cells and generate new ones.)
Increased energy
Weight loss
Breaking of bad habits - smoking, sugar addictions
A complete Reboot in the physical and psychological sense – a chance to start a healthier lifestyle.
Typical day - Morning Routine
Wake up: detox routine (mouth pulling, lemon & hot water, skin brushing, etc.), herbal teas or infusions according to your wishes,
9:00am: Freshly extracted fruit/vegetable juice, body & muscular awakening, light stretching, light yoga.10.30am: Departure for a nature walk.
Typical day - Afternoon Routine
2pm: return from the nature walk and relaxation and "me time" for all, (nap, reading, treatments, spa).
6:00pm: organic vegetable broth and round table talk about the day
6.30 -8pm: workshop/talk on various health topics.
8pm: relaxation for all, bed, reading, DVD on health topic.
Last Day of the Retreat
Breaking the fast with a light breakfast.Lunch preparation for the re-feeding meal consisting of seasonal cooked and raw organic vegetables. Prepare yourself for a visual and tasteful treat !
CONTACT=
Website, Event Info:
https://thefastwaytodetox.com/
Email: info@thefastwaytodetox.com
About the organiser
Corinne is a qualified Nutritional Therapist, a Lifestyle & Fasting Coach, and a Yoga instructor.  Corinne is specifically trained to help you support and manage your body as it detoxifies and eliminates the pollutants built up over time.
During the week, she will run various workshops on nutrition, blood sugar control, detoxification symptoms, how to read & interpret food labels, healthy living etc. She will interpret and explain the signs and symptoms your body will experience during this major deep cleansing and she will reassure, accompany and advise you every step of the way.
Gabby is a qualified general and psychiatric Nurse with over  30 years experience in healthcare and a nutritional coach. Gabby is specifically trained to help you support and manage your emotions if they arise during your fast.
She has experience in running presentations seminars in the area of emotional and nutritional health. During the week, she will run workshops on meditation, relaxation, mindfulness and stress management as well as discuss the best foods for the best moods.
Having your first fasting experience in a group, under the supervision of 2 experienced health practitioners is undeniably a comfort and a security that ensures you get the most out of your fasting practice - both for the body and the mind.
Together Gabby & Corinne offer you a chance to experience the lifelong benefits of fasting in a controlled, safe and natural environment – certainly a life-changing experience for many.