It's about getting it done! If you would like your own supply, schedule this time with me to make your own!
About this event
Another fermenting class for you to join in and make your own while watching how I do it from home!
This time we will be creating a lively, tangy salsa, because we have run out of our supply at home and everyone is asking for more!
This ferment uses a variety of vegetables including peppers, onion, garlic, tomatoes (didn't have any for the photo!) and then spices like salt, pepper, cumin, smoked paprika. If you consider how fermenting amplifies the qualities of whatever you are fermenting, this salsa is a nutrient bomb and literally a feast of flavors for your taste buds but also for your gut bacteria!
Ready to consume within 3 days, this salsa is a great experiment that you don't need to wait too long for!
So I invite you to join me while I make my own supply and in the process I will tell you about the benefits of the veggies we are fermenting and we will explore what fermenting will do to them.
I invite you to a pleasant 45min session with like-minded people interested in supporting their gut health and by consequence their immunity, through small everyday adjustments!
As always following the live event you will receive the instruction sheet in your inbox and I look forward to seeing you there!
Check out my Facebook Page for more gut healthy advice and blood sugar balancing tips and tricks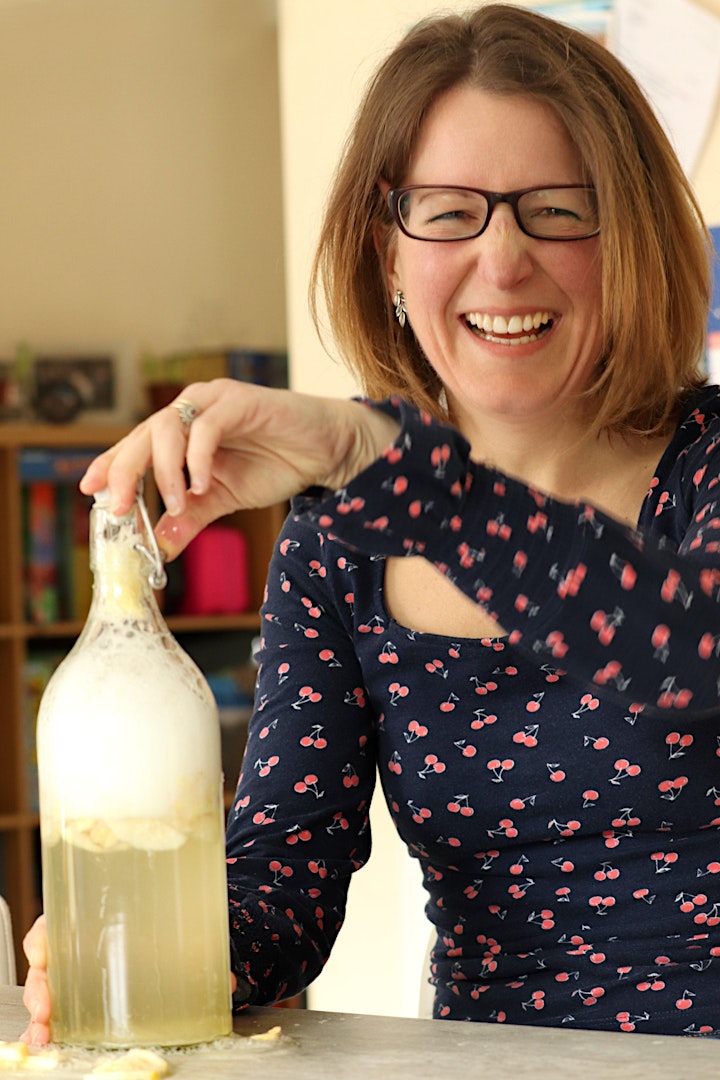 About the organiser:
Emily is a Health & Nutrition Coach at Lemonpeels Health specializing in gut health and blood sugar balance. She has been fermenting milk kefir and water kefir for the past 5 years due to their tremendous health benefits and been trying out simple vegetable ferments these past 3 years. A firm believer that natural is better, ferments form part of Emily's tool kit to help improve clients' health related issues like IBS, eczema, irregular bowel movements, blood pressure, blood sugar and cravings.
Her monthly fermenting sessions are free to attend and aimed at the beginner who wants to understand more about the health benefits of fermenting, but also to actually get a supply going NOW.
You will also learn when to use ferments and when not to, which is also important when dealing with certain health issues!