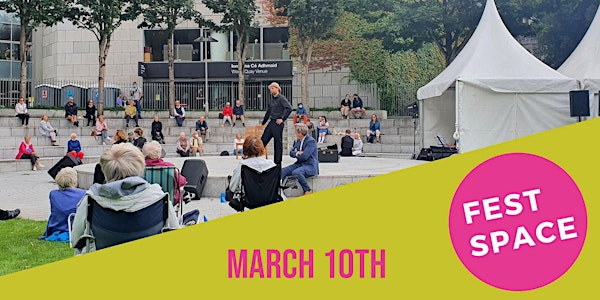 Festivals, public space and inclusion in the post (?) pandemic city
Festspace Conference: the role that festivals play in shaping public space and fostering inclusion in European cities post (?) pandemic
About this event
The Festspace team (http://festspace.net) is delighted to invite you to its free online conference: 'Festivals, Public Space and Inclusion in the Post (?) Pandemic city', taking place on March 10th, 2022.
The morning programme, 9.30am – 13.00 (GMT) comprises a panel discussion with Festspace researchers highlighting key findings from research undertaken on publicly staged festivals since 2019. Core themes, including how festivals responded to the pandemic, their evolving relationship with public space, and their efforts to foster cultural inclusion in times of uncertainty, will be further debated in the next session featuring papers delivered by academics from a range of European cities.
The programme for the afternoon, 14.00 – 16.15 (GMT) will be more practitioner-focused. It features a panel discussion with invited practitioners discussing strategies and solutions for fostering inclusivity through staging festivals in public space. All participants will then tease these issues out in more detail in workshop style, before a closing session draws key conclusions from the day's deliberations.
Delegates have the option of registering for the full day, or for the afternoon session only. To do so, simply click 'register' and choose the appropriate ticket. There is no conference fee.