FET2HE Inaugural Regional Conference 2016

Friday, 21 October 2016 from 08:30 to 15:30 (IST)
Ticket Information
This event is invite-only
Event Details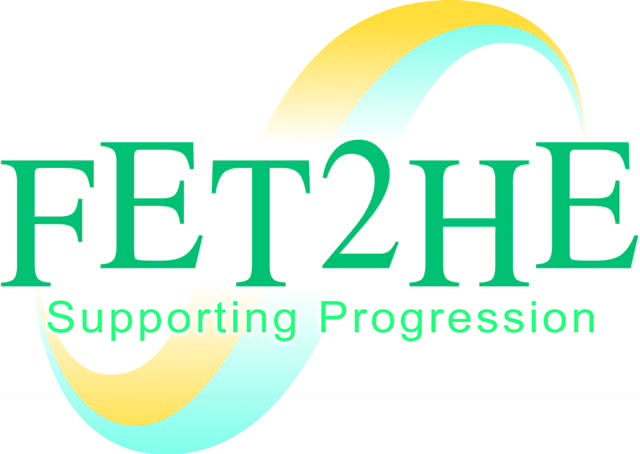 Supporting Progression from FET2HE – Making it Happen
DCU
The Helix
Collins Avenue Entrance
Friday 21st October, 2016
9am – 3:30pm
Inaugural Conference jointly sponsored by the HEA, SOLAS & QQI

Dear Invitee,
On behalf of the FET2HE Network, we have great pleasure in inviting you to our inaugural Conference 'Supporting Progression from FET2HE – Making it Happen '. For detailed information on the Conference, including the Agenda, Presenters and Breakout Sessions, please visit www.fet2he.ie
The Conference will be hosted at The Helix, DCU on Friday 21st of October. Registration will be open in the foyer of the Helix from 8:30am with Opening Address beginning at 9 am.
As this Conference forms part of a Regional Network collaboration, attendance is limited and by invitation only. If you wish to attend please register through Eventbrite.
If you are unable to attend, please email conference@fet2he.ie and we will reissue your invitation to a colleague on our reserve list.
The Conference is being run by the FET2HE Network which was established in 2015 across the Leinster Pillar 2 Regional Cluster.  This formal network of Further Education and Higher Education providers was established for the purposes of collaboration on enhancing access, transfer and progression opportunities across the region.  The Network includes four Higher Education Institutions (Dublin City University, Maynooth University, Dundalk Institute of Technology and Athlone Institute of Technology) and eight Education and Training Board Partners (Cavan Monaghan, City of Dublin, Dublin and Dun Laoghaire, Galway and Roscommon, Kildare and Wicklow, Laois Offaly, Longford Westmeath, and Louth and Meath Education and Training Boards).  The Network also has representatives from QQI and SOLAS and is supported by the HEA through the Strategic Innovation Development Fund. 
The Conference represents a unique opportunity to examine how we can best support progression between FET and HE, learn from national and international experience, examine the barriers to progression and discuss and then identify the next steps required to support increased progression from FET to HE in the region.
The Conference provides an unprecedented platform to bring together policy makers, practitioners, academics and researchers, with a specific focus to widen access to higher education to FET students across the region.
For further information on the Conference please visit, www.fet2he.ie or call Jennifer Collins, DCU at 01 700 8052 or email conference@fet2he.ie
Do you have questions about FET2HE Inaugural Regional Conference 2016?
Contact FET2HE