Description
Join us for a Networking Luncheon and C.E. Event on
"FILM/VIDEO-BASED THERAPY AND TRAUMA"

Presented by Joshua Cohen, Ph.D.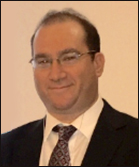 About the Speaker: Dr. Cohen is a media psychologist and the author and lead co-editor of the book Video and Filmmaking as Psychotherapy: Research and Practice which was published by Routledge in 2015. He was trained as an Avid and Final Cut Pro editor in Burbank, California, and has a doctorate in clinical psychology with an emphasis in depth psychology. He works in the city of Long Beach, California for educational purposes and also works in the mental health field with clients.
Course Abstract: Film/video-based therapy is a cutting-edge new approach to counseling, psychotherapy, art therapy and clinical psychology using video technology. Clinical work includes using this approach in such diverse settings as prisons,mental hospitals and community counseling centers as well as with populations including at-risk youth, trauma victims, developmentally disabled youth and everyday adults struggling with relationship issues.
Course Objectives:
At the conclusion of the workshop, the attendee will be able to:
Identify the types of settings film/video-based therapy can and have been used in

Explain the theory behind film/video-based therapy

Explain how film/video-based therapy can assist with recovery in each diverse setting

Event Schedule:
11:30 a.m. - 12:30 p.m.: Registration & Lunch
12:30 p.m. - 1:30 p.m.: Presentation


For additional information, please contact Jeanette Lisalda | j.lisalda@sovhealth.com | 949-304-3362
---


Continuing Education is approved by:

National Association for Alcoholism and Drug Abuse Counselors (NAADAC) No. 130835 for ( 1 ) Contact Hour.
The California Association for Marriage and Family Therapists (CAMFT) No. 130763 for ( 1 ) Contact Hour.

Provider approved by CCAPP-El, Provider Number 1N-16-254-0818 for ( 1 ) Continuing Education hour.

Sovereign Health Group has been approved by NBCC as an Approved Continuing Education Provider, ACEP No. 6752 for ( 1 ) Contact Hour. Programs that do not qualify for NBCC credit are clearly identified.
Sovereign Health Group is solely responsible for all aspects of the programs.
Please check with your respective boards for their acceptance of these credits.
Queries regarding CE Certificate can be addressed to the Director of Training and Education at y.wilson@sovhealth.com or j.lisalda@sovhealth.com.
ADA accommodations: If you require ADA accommodations, please contact our office at least 7 days in advance of the event so that we can ensure accommodations are made.
There is no commercial support for this program nor are there any relationships between the CE Sponsor, presenting organization, presenter, program content, research, grants or other funding that could reasonably be construed as conflicts of interest.