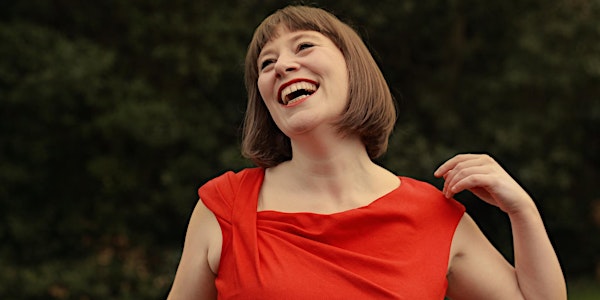 Finding A Voice 2021: Elizabeth Hilliard & David Bremner
Finding A Voice is a four-day concert series of music by women composers through the ages to celebrate International Women's Day.
Refund Policy
Contact the organiser to request a refund.
About this event
Soleils couchants/The End of Day
Elizabeth Hilliard (soprano) and David Bremner (piano) perform works by French, Belgian and Irish composers including Nadia Boulanger, Augusta Holmès, Poldowski and featuring Irish composer Rhona Clarke's beautiful song cycle The End of Day. Tying in with the theme for 2021 #ItsAboutTime, there are references to time throughout the recital, from Poldowski's setting of Verlaine's tempting hour, to the passing of time in Clarke's song cycle, as it moves between images of childhood and old age.
Poldowski - L'heure exquise
Holmès - L'heure de pourpre
Holmès - L'heure d'azur
Nadia Boulanger - Heures ternes
Rhona Clarke - The End of Day [Song Cycle]
Nadia Boulanger - Soleils couchants
Nadia Boulanger - Le beau navire
Nadia Boulanger - Cantique
Nadia Boulanger - Chanson
Nadia Boulanger - Soir d'hiver
Finding a Voice
For the fourth edition of Finding a Voice in 2021, the concert series will again focus on the music of women composers through the ages, building and expanding on the first three highly successful series since 2018. The theme for 2021 is #ItsAboutTime and several concerts will focus on the notion of "time" in all its different iterations, from Fanny Mendelssohn-Hensel's epic piano piece Das Jahr [The Year], to percussionist Alex Petcu's exploration of time in relation to rhythm, tempo and duration. Finding a Voice will also celebrate a significant anniversary in 2021 – the bi-centenary of the birth of Pauline Garcia Viardot, one of the most significant musical figures of the nineteenth century.
Supported by the Arts Council of Ireland #ArtsIreland
With RTÉ Supporting The Arts #RTESupportingTheArts