About this Event
Are you feeling lost as a mum?
Are you feeling low or experiencing post natal depression?
Have you experienced birth trauma?
Would you like more info on post natal exercise?
Would you like to know about self-care for you and your baby?
Need some help finding your mum mojo?
You're not alone!
Join our Panel
Paula Ralph Surgery Coach.
Sinead Kennedy Counselling & Psychotherapist.
Terri Hunt Massage Therapist.
Korina Duffy Fitness for a day of self care in a supportive space.
About this Event:
We Know Its Hard to find your feet as a new mum or a seasoned mum, we get it!
We designed our 2 Hour Workshop to help you find Your Mum Mojo by debriefing birth, traumatic labour, sleepless nights, baby blues, feeling lonely, lost connections with your partner to only name a few.
Our Expert Panel has a Wealth of Knowledge and Experience To help guide you through stressful periods and fill your Mum Toolbox with useful tools to help you Find and Keep Your Mum Mojo.
Babies are welcome too!
You will also get to meet loads of amazing mums, bonus!
What To Expect
10.00 Introduction with Korina Duffy
10.15 Paula Ralph Talk - Surgery Coach
11.15 Sinead Kennedy Talk - Counselling & Psychotherapist
11.45 Terri Hunt - A baby massage demo
12.15 Korina Duffy - Post Partum Exercise Do's and Dont's
Finish QnA to the Panel
Introducing our amazing Panel
Paula Ralph - Surgery Coach
Paula specialises in gynaecological procedure, birth trauma and endometriosis I work with women to assist them with their experience of these.
Birth trauma can impact a woman greatly, with triggers resulting in a geyser of emotion and behaviour that they are not comfortable with, impacting the relationship with their baby, their partner and themselves. Trauma coaching unlinks the emotion from the memory
Women can experience a sense of 'loss' through gynaecological procedures, noticing a difference in their identity and boundaries and risks. This doesn't have to be so! Those feminine organs are for so much more than we commonly think and their impact on vitality, drive, Mojo and wisdom are immense.
Using clever techniques, supported by the latest neuroscience, I facilitate in my client an experience of coaching that allows them to heal rapidly - Prehabilitation!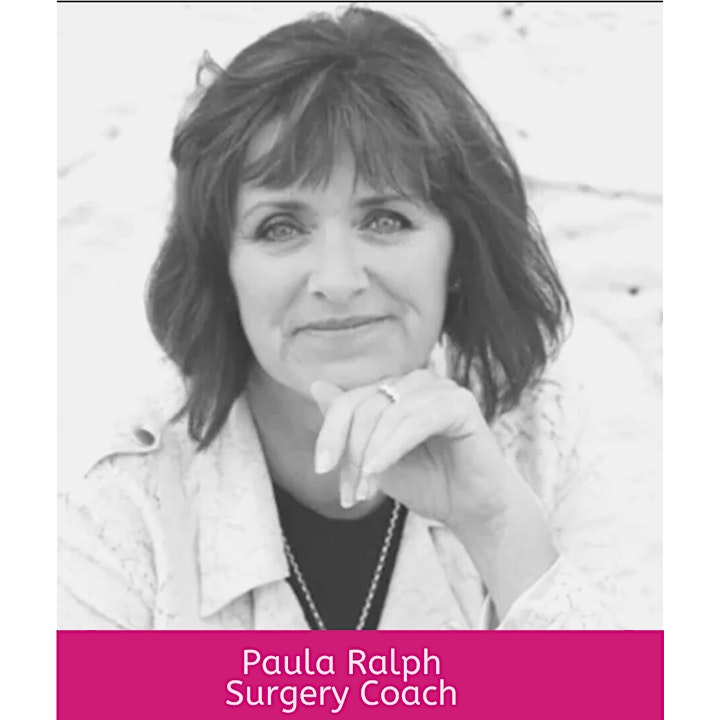 Sinead Kennedy - Counselling and Psychotherapist
Sinead runs a busy private practice in Citywest working with teens, adults and parents who are dealing with issues such as anxiety, depression, PND, trauma and bereavement. Sinead believes in the power of resilience and works to empower people to make positive change in their lives.
She is passionate about reducing the stigma associated with getting help for your mental health. She is also a massive dog lover!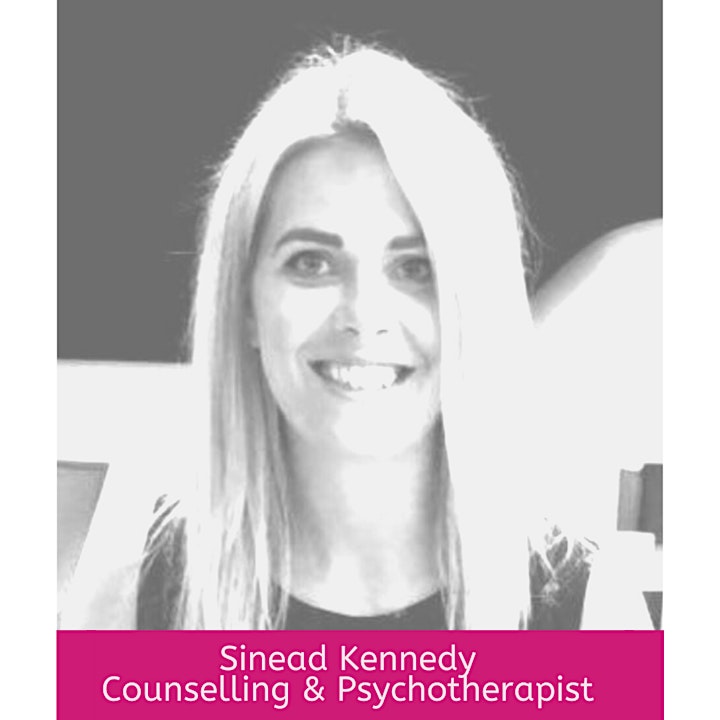 Korina Duffy - Body and Mind Transformation Coach
Korina specialises in Post-Partum Fitness from her private Personal Training Studio in Templeougue. She has a differential approach to fitness, she encompasses a more body and positive mind set approach when it comes to coaching her clients. She is an avid believer that it's not just about getting your body strong it's about getting your mind strong in the process.
Her warmth and direct personality inspires and motivates all clients to enhance their learning curve and stops confusion when it comes to getting fit and healthy.
Korina discusses quite openly in podcasts about her own personal struggles in life and fitness and through her journey and experience she has helped clients to achieve a renewed sense of self and a new appreciation of achievement and wellbeing.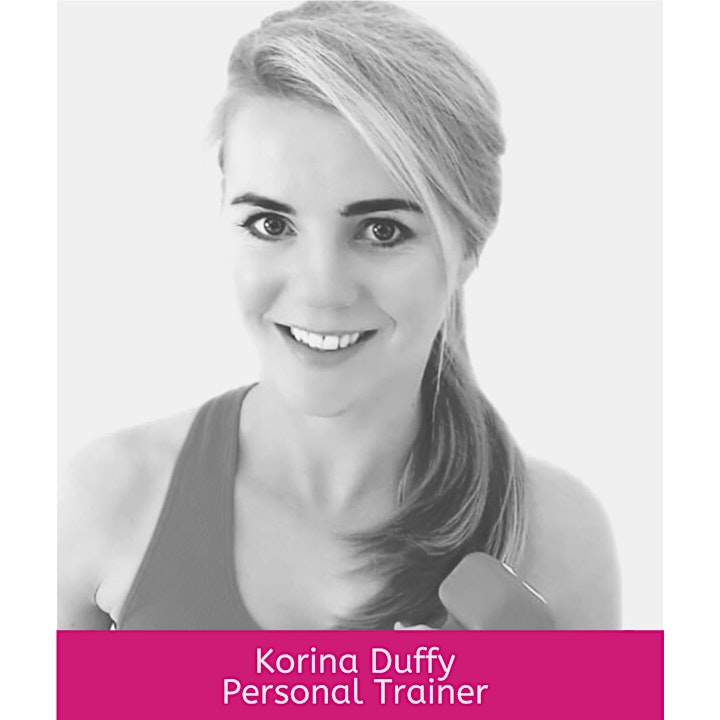 Terri Hunt - Aromatherapist / Adult & Baby Massage Therapist & Founder of Irish Handmade Alchemy Aromas Products.
Terri is a busy mum who also runs her private massage clinic from Perrystwon Dublin 12. While being a stay at home mum Terri studied in between having babies. Passionate about helping mums find the calm within the storm by treating them to pure calm and relaxation once they enter her clinic.
Terri created Her Own Irish Handmade Aromatherapy products with busy stressed out mums in mind. Her signature Oil Blend product" My Original Calm" blend was inspired by herself being a stressed out mammy to 3 little people. This gorgeous blend helps bring peace and calm to a bust mind and body.
Recently Terri also studied baby massage. Terri says " its a gorgeous way to bond with baby and classes provide a space to meet chat and connect with other mams" Combined with my Handmade oils I create a calm and peaceful space for Mum's and Baby to Connect at a Deeper Level "
Terri will also be doing complimentary massage demos for mums through the day and also a 15min Baby massage demo to kick start our workout.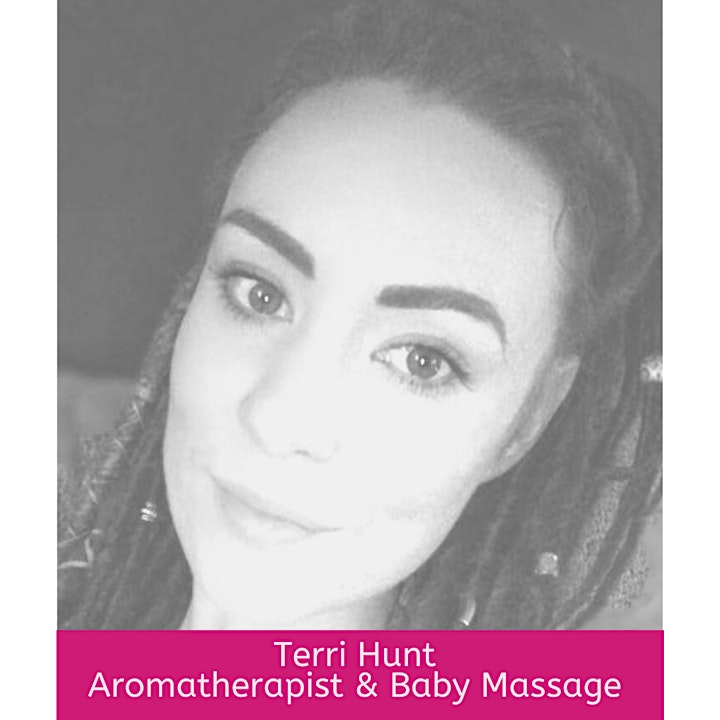 Terms & Conditions:
When buying a ticket you will be added to Korina Duffy Fitness newsletter mailing list, please email hello@korinaduffyfitness.com if you would like to be removed.
Tickets must be purchased prior to the event and are refundable up to 7 days prior to the event
Tickets are non-transferable
We may add, withdraw or substitute speakers without prior notice.
We may use image or likeness of attendees in any live or recorded video display, photograph or picture.
We may postpone, cancel, interrupt or stop the event due to adverse weather, dangerous situations, or any other causes beyond our reasonable control.