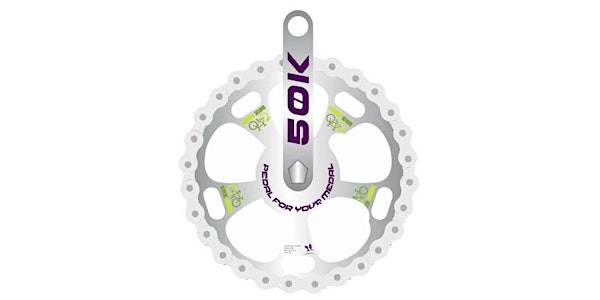 Fingal "Pedal for Your Medal " 50km Challenge - Bike Week 2020
Get involved in Bike week 2020 with Fingal County Council and our "Pedal for Your Medal" 50km cycle challenge.
About this event
As part of Bike Week 2020, running from 19th - 27th September, Fingal County Council are hosting a virtual 50km cycling challenge. We've called it the "Pedal for Your Medal" challenge. This free virtual event is a challenge to everyone to get on your bike during Bike Week 2020 and set a goal to cycle a minimum accumulated distance of 50km. Each participant will receive a fantastic medal on completion of their 50km cycle in recognition of their achievement.
To take part all you need to do is register your details here on Eventbrite. Once you reach your 50km target just submit a photo, GPS data or a screenshot of your tracked routes to this email address: Road.Safety@Fingal.ie. Once we receive your email we will send you your completion pack in the post which includes your medal.
Don't forget to share your achievement via our Facebook, Twitter and Instagram pages. Include the hashtags #PedalforYourMedal #bikeweek2020 #WeWillCycle #FCCBikeWeek to also be in with a chance to win a €100 gift voucher for your local bike shop.
Get your friends and family involved in all that Bike Week 2020 has to offer and join in the fun! We advise that any children participating should be accompanied by an adult.