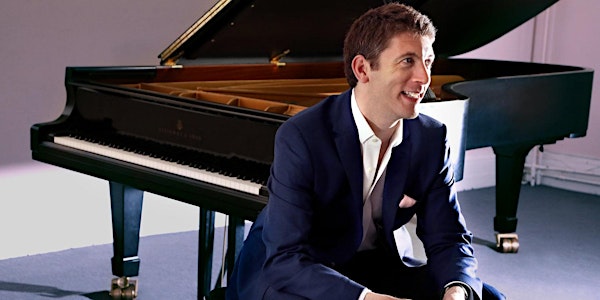 Finghin Collins - Musical Moments from Morning to Night
This hour-long recital by Finghin Collins highlights music that evokes the sounds and the colours of the day.
About this event
From the morning trill of a thrush, through the midday sounding of bells and onto the monks at evening prayer and a little night music, Finghin Collins does the musical gamut of the day with a rich palette of musical offerings. This hour-long recital highlights music which evokes the sounds and the colours of morning, afternoon, evening and night of a given day.
MORNING
C Chaminade Aubade
A Beach: Hermit Thrush at Morn Op 92 No 1
F Schubert/L Godowsky: Morgengruss
AFTERNOON
G Barry: Arrogant Trespass: the Normans Landing at Bannow Strand ("Midday") from the Ros Tapestry Suite
J Field: Nocturne No 18 in E Major "Le Midi"
EVENING
A Beach: Hermit Thrush at Eve Op 92 No 2
E Sweeney: Evening: The Lighthouse at Hook Head from the Ros Tapestry Suite
C Debussy: La Soirée dans Grenade from Estampes
NIGHT
B Bartok: Night Music from Out of Doors BB 89
R Schumann: In der Nacht from Fantasiestücke Op 12
C Schumann: Notturno from Soirées Musicales Op 6
F Chopin: Nocturne in F-Sharp Major Op 15 No 2
You'll be able to enjoy the concert via the Eventbrite event page from 7:30pm on Thursday 17th June. Before 7:30pm the concert will be invisible - after that it will be there for you to enjoy until midnight on Sunday 27th June. You'll need an Eventbrite account to log in, connected with the email address you used to book your ticket. If you don't have one, it's very quick to create using your email address.
Presented in association with the Office of Public Works
Supported by Culture Ireland
The Dublin International Chamber Music Festival (Great Music in Irish Houses) is funded by The Arts Council / An Chomhairle Ealaíon and the Department of Tourism, Culture, Arts, Gaeltacht, Sport and Media.