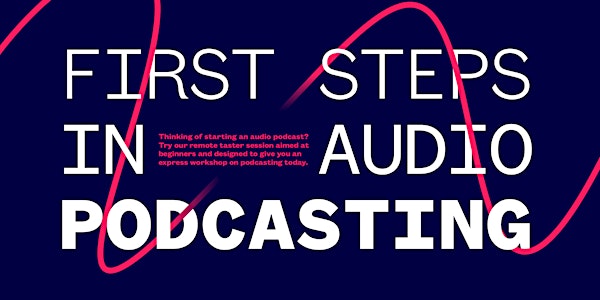 'First Steps in Audio Podcasting' Virtual Workshop via ZOOM.us
Thinking of starting an audio podcast? Try our virtual session 'First Steps in Audio Podcasting'
Refund Policy
Contact the organiser to request a refund.
About this event
Thinking of starting an audio podcast? Curious about how it all works and how you can make it work? If this workshop is booked - there's space in our next one May 15th. Just check eventbrite or www.podcastingireland.ie
Try our taster session 'First Steps in Audio Podcasting' which is aimed at beginners and designed to give you an express workshop on podcasting today, including how to podcast remotely using Skype or ZOOM. Given the current crisis a donation to the Feed the Heroes initiative will be made,by the organisers , following the workshop, to show solidarity with healthcare workers and also to Women's Aid to reflect the pressure on their vital services. We offer small discounts for those on #covid19 welfare payments - just message us and we'll come back to you.
This three hour virtual workshop, presented by experienced and skilled podcasters Helen Shaw and John Howard, of Podcasting Ireland and Athena Media, is aimed at taking the mystery out of podcasting, and offers participants an entry level conversation about podcasting today. Topics covered include : audio storytelling, how to shape a podcast strategy, how to start recording using your smart phone, or a mobile hand held recorder or using remote podcasting tools, like video conferencing, how to grow your recordings and release as podcasts.
The workshop will be conducted via video conferencing app ZOOM which is simple and easy to use once you have broadband or wifi and a laptop, which has audio and video enabled, at your base.
Workshop is aimed at both personal and professional podcasters, and a 'How to Podcast Remotely Manual' is provided at the end of the workshop.
1 What's a podcast and why should you make one? Why is podcasting growing?
2 What are the elements that make a successful podcast? Let's explore some success stories we can learn from.
3 Where should I begin? First five steps to start podcasting.
4 Key tools, tips and resources to get going from equipment, podcast platforms and editing and how to start podcasting immediately.
5 Next stages - mapping your podcast strategy and creating a pilot to kick start your podcast idea.
Find out more about us on www.podcastingireland.ie
and visit our mother ship www.athenamedia.ie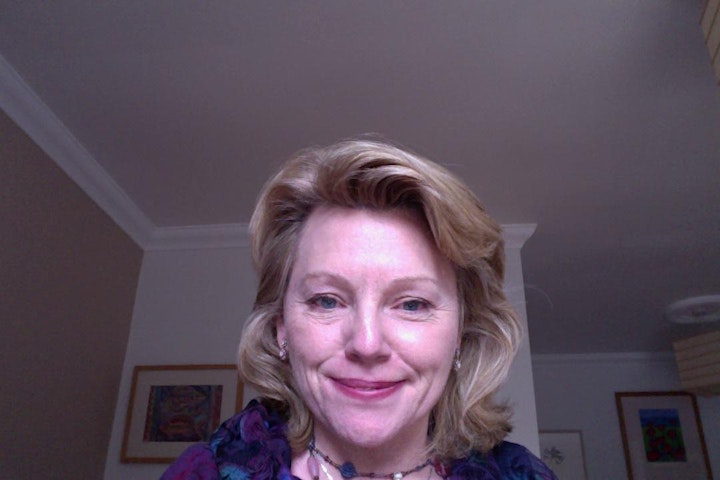 Helen Shaw leads the podcasting sessions via ZOOM video conferencing and Helen brings her experience in broadcasting radio , management and content creation as well as 14 years in running podcasting channels with Podcasting Ireland.