Location
233 East Erie Professional Bldg
233 East Erie
Chicago, IL
Description
Professional development is central to lifelong job satisfaction. Traditional approaches (e.g., lectures, clinical experience, even supervision) don't work. The latest studies show that unlocking one's potential as a therapist requires "deliberate practice." At this two-day intensive, cutting edge research will be translated into highly individualized, step-by-step instructions for improving your clinical performance and effectiveness. Due to the intensive nature of this training, registration is limited to 30 advanced practitioners. Join this select group of colleagues from around the world for two demanding, yet inspiring days guaranteed to:
Raise your effectiveness to the next level;

Improve your ability to engage, retain, and help a more diverse clientele;

Help you develop and sustain a lifelong, professional development plan.
Through a combination of didactic presentations, analysis of individual outcome data, skill building drills, personalized feedback, and deep reflection, the FIT Professional Development Intensive is designed to enhance your therapeutic skills and effectiveness with the most challenging and difficult clinical scenarios and clients.
The training will be run by ICCE Director, Scott Miller, Ph.D. and Daryl Chow, Ph.D., co-authors of the forthcoming Reach: Pushing Your Clinical Performance to the Next Level.
The training venue is located alongside the beautiful "Magnificent Mile," near Northwestern University Hospital, atop a tall building, overlooking Lake Michigan, and steps from the best retail therapy and blues bars in Chicago!
Participants receive:
•Set of ICCE FIT Training and Treatment Manuals valued at $99 USD
•Certificate of attendance

•Access to a special forum on the ICCE site for ongoing consultation and support for one year
Once again we are offering several combined training options to help you make the most of your time in Chicago. The FIT Implementation Intensive and FIT Professional Development Intensive training events have been scheduled right before and right after the Training of Trainers event. Be sure to check out all of the
combined training options available to find the combination that works best for you.
Continuing Education units (CEU's) are available for all courses except the Training of Trainers course.

Continuing Education Units (CEU's) are offered for an additional fee. A total of 12 CEU's are available for this course. The CEU provider is approved to provide CEU's for NASW, CA, BBS,ASAWB,NBCC, NAADAC, CAADAC and APA for it's Psychologists.
Want to become a recognized FIT Trainer? Besides the Training of Trainers course, other course requirements for recognized trainers include FIT Advanced Intensive, FIT Supervision Intensive, and FIT Implementation Intensive. Recognized FIT Trainers must also pass a competency exam and provide a video demonstrating their knowledge of FIT and skills as a FIT Trainer.
.
Space is limited. REGISTER TODAY!
Scott D. Miller, Ph.D

Scott D. Miller, Ph.D., is a co-founder of the Center for Clinical Excellence, an international consortium of clinicians, researchers, and educators dedicated to promoting excellence in behavior health. Dr. Miller conducts workshops and training in the United States and abroad, helping hundreds of agencies and organizations, both public and private, to achieve superior results. He is one of a handful of "invited faculty" whose work, thinking, and research is featured at the prestigious "Evolution of Psychotherapy Conference." His humorous and engaging presentation style and command of the research literature consistently inspires practitioners, administrators, and policy makers to make effective changes in service delivery.
Scott is the author of numerous articles and co-author of Working with the Problem Drinker: A Solution Focused Approach (with Insoo Berg [Norton, 1992]), The "Miracle" Method: A Radically New Approach to Problem Drinking (with Insoo Kim Berg [Norton, 1995]), Finding the Adult Within: A Solution-Focused Self-Help Guide (with Barbara McFarland [Brief Therapy Center Press, 1995]), Handbook of Solution-Focused Brief Therapy: Foundations, Applications, and Research (with Mark Hubble and Barry Duncan [Jossey-Bass, 1996]), Escape from Babel: Toward a Unifying Language for Psychotherapy Practice (with Barry Duncan and Mark Hubble [Norton, 1997]), Psychotherapy with Impossible Cases: Efficient Treatment of Therapy Veterans (with Barry Duncan and Mark Hubble [Norton, 1997]), The Heart and Soul of Change (with Mark Hubble and Barry Duncan [APA Press, 1999] and Bruce Wampold [2nd Edition, 2009]), The Heroic Client: A Revolutionary Way to Improve Effectiveness through Client-Directed, Outcome-Informed Therapy (with Barry Duncan [Jossey-Bass, 2000], and Jacqueline Sparks [Revised, 2004]), and the forthcoming Achieving Clinical Excellence: Lessons from the Field's Most Effective Practitioners.
Daryl Chow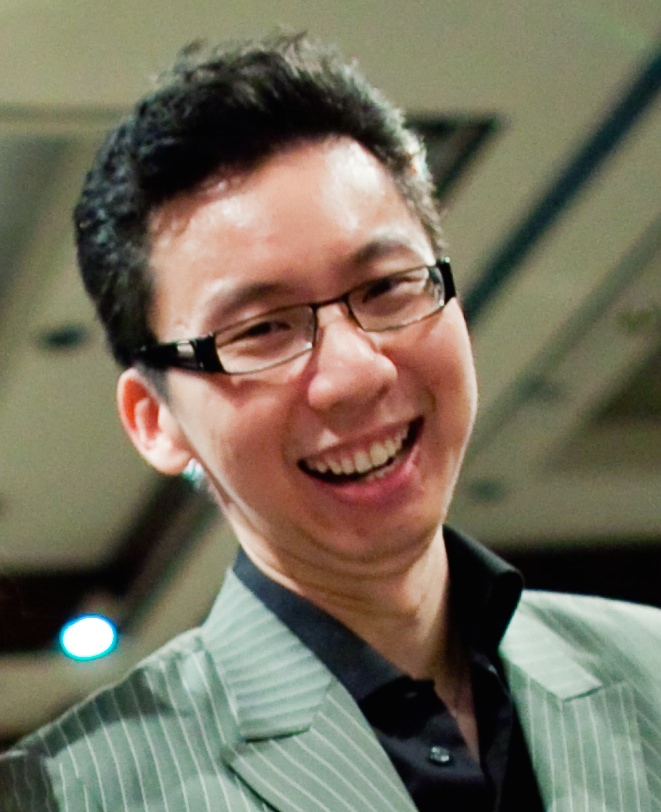 Daryl Chow, PhD is a Senior Associate and Certified trainer with the International Center for Clinical Excellence. In his home country Singapore, Daryl worked as a senior psychologist in the Institute for Mental Health, Woodbridge Hospital, as well as in the Early Psychosis Intervention Program (EPIP). He provided psychotherapy services for inpatient and outpatient contexts, training, consultations, and clinical supervision. In addition, he spearheaded and collaborated in clinical researches involving psychotherapy outcomes, effects of training clinicians in Difficult Conversations in Therapy (DCT), and voice hearing experiences. (see darylchow.com for list of publications).
Daryl is a co-editor and contributing author to the book The Write to Recovery: Personal Stories & Lessons About Recovery From Mental Health Concerns, a heart-felt collective of client's journey of their struggles and recovery process, interweaved with mental health professionals who were part of the healing process. Click here for a preview of the introductory chapter, The Right to Recovery.
He is currently based in Western Australia, working with a group of vibrant private practitioners (Specialist Psychological Outreach Team, SPOT) located in Fremantle, WA. As part of his Ph.D., Daryl has been researching the area the development and practices of highly effective psychotherapists, alongside with Scott D. Miller, PhD co-authors of the forthcoming Reach: Pushing Your Clinical Performance to the Next Level. Among other studies, they are also collaborating on another research pertaining to the mindset of psychotherapists across the world.
If you have any questions regarding the content or agenda of the course, please send us an email to events@centerforclinicalexcellence.com.

CANCELLATION POLICY
To insure an optimal learning environment, registration is limited in number. Cancellations are automatically registered in the next scheduled training. A 50% refund will be made if requested 75 days prior to the scheduled event.