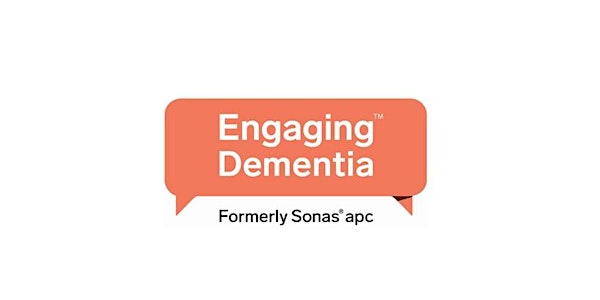 Flourishing Webinar Series: Nature and Music Activities
It's time to think of your own, as well as your residents' mental health.
Refund Policy
Contact the organiser to request a refund.
About this event
Nature and Music Activities to Improve Your, and Your Residents', Mental Health
Flourishing webinar series is run by Engaging Dementia and Joyce Fitzpatrick to help healthcare professionals thrive in their current environments. In our monthly meetings, we will provide networking opportunities and practical resources to improve well-being, as well as presenting new strategies based on music and nature to create social and individual activity programmes for your residents.
As qualified Social and Therapeutic Horticulturist, Joyce Fitzpatrick has been setting up garden spaces and activities programmes for hundreds of residents in nursing homes in Ireland for the past 20 years. Throughout her career, Joyce has researched and witnessed the different ways in which nature and music can help people healing and recovering from traumatic events.
The Flourishing webinar series will run until December 2022 and the programme alternates networking sessions on specific topics, mindfulness sessions to support your mental health, and practical sessions in which Joyce Fitzpatrick will share with you inspiring ideas, activities and ways to use nature and music to increase engagement of your residents.
The subscription to the series will also give you access to our online portal. A private space where you will have the chance to communicate with other subscribers in a safe manner and enjoy our practical resources and articles.
Webinar Schedule:
Our monthly, 1- hour webinars will take place the first Wednesday of each month at 10.00am, starting from the 2nd of March.
Upcoming Dates are as follows:
6th of July 2022: Solving Challenges and getting through like Bees & Butterflies
7th of September 2022: Feeding the Soul by Nourishing the Earth
5th of October 2022: Nature – the Inexhaustible Giver
2nd of November 2022: Finding Delight and Awe in the Mundane
7th of December 2022: Wooden Love Tokens, Memories and Caring for Trees
We will also be including mindfulness sessions and networking dates in the near future.