UCC & IFIAD Food Systems and Nutrition Webinar Series
About this event
Webinar 3. Women's Empowerment and Nutrition - making the connections: Friday 30th April, 11am - 1pm Irish Time.
The aim of this webinar is to discuss how programmes promoting women's empowerment can contribute to improved women's nutrition and health, looking towards the Food Systems Summit 2021. The concept of nutritional empowerment as a method to identify barriers to increased nutrition will be presented. The webinar will present findings from research and case studies from Irish and other NGOs undertaking projects focussed on women's empowerment. Discussion will explore lessons on programme design and implementation of development interventions which can simultaneously contribute to women's empowerment and food security and nutrition.
Chaired by Barbara Doyle Prestwich
Programme:
11:00 – Welcome – Dr Nick Chisholm, Director, Centre for Global Development, University College Cork (UCC)
11:05 – Opening Remarks – Dr Barbara Doyle Prestwich, Lecturer and Researcher in Plant Science, Biotechnology, Sustainable Agriculture & Genetics, University College Cork
Overview of How to Link Women's Empowerment and Nutrition: the Women's Empowerment in Nutrition Index (WENI)
11:10 – Sudha Narayanan, Research Fellow, International Food Policy Research Institute, New Delhi
The Women's Empowerment in Nutrition Index: Bridging the Missing Link
11:30 – Q&A
Evidence and Responses from Irish and International Development Partners
11:40 – Solange Cullen, Researcher, Department of Food Business & Development, UCC
11:55 – Marlène Hebie, Nutrition Adviser, Goal Global
12:05 – Rosemary Silaa, Executive Director, COUNSENUTH Tanzania
12:15 – Discussion / Q&A
Game Changing Solutions for Women and Nutrition
12:25 – Maureen Muketha, Founder of non-profit Tule Vyema, and Member of the Food Systems Summit Action Track 1 Leadership Team
12:35 - Discussion / Q&A
13:00 – Close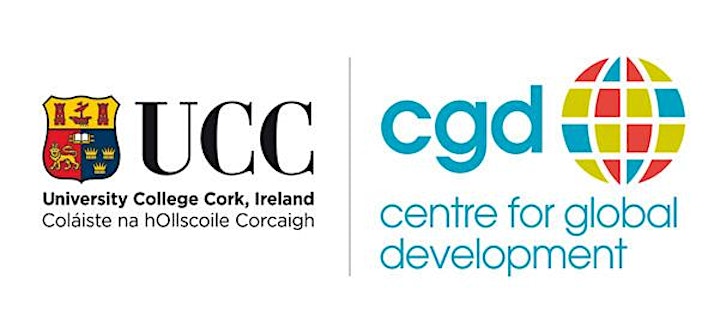 University College Cork is engaged in high-quality teaching and research addressing the key challenges of achieving food security, improved nutrition, and sustainable food systems. The webinars will include some of this research. UCC Department of Food Business & Development is running an innovative MSc on Food Security Policy & Management.
Twitter: @UCCFoodSecurity