UCC & IFIAD Food Systems and Nutrition Webinar Series
About this Event
The overall aim of the Food Systems and Nutrition Webinar Series is to contribute to dialogues amongst Irish development organisations on some key food system challenges in the run-up to the UN Food Systems Summit. The three key issues to be addressed are the impacts of covid-19 on food systems, the affordability of nutritious foods, and women's empowerment and nutrition. The webinars will present the latest evidence and research on these issues, highlighting work being done by Irish development institutions, generating discussion on how to move forward. The webinars will provide insights and ideas on how Irish development organisations can contribute to the development of more sustainable food systems.
Webinar 1. Food Systems and Covid-19 – Irish development organisations' role in building back better: Friday 26th March, 11am.
The aim of this webinar is to present evidence of the food security & nutrition impacts of Covid-19 and discuss how Irish development organisations can work to "build back better". It will present examples of applied research and of development actions in response to covid-19 undertaken by Irish and other research institutions and development organisations. The webinar will highlight vulnerabilities in food systems exposed by covid-19 and identify key elements of strategies to "build back better".
Chaired by Dr. Nick Chisholm, Director, Centre for Global Development, University College Cork
Programme:
11:00 - Welcome – Dr. Nick Chisholm
11.05 - Opening Remarks - Tom Arnold, Ireland's Special Envoy on Food Systems
Overview of Covid-19 Impacts on Food Security and Nutrition
11.15 - Johan Swinnen – Director General, IFPRI
11.35 - Q&A
Evidence of Impacts and Responses from Irish Research and Development Partners
11.40 - Solange Cullen (UCC), Researcher, Department of Food Business & Development, UCC
11:50 - Chris Pain - Head of Concern Worldwide's Technical Assistance team based in the Strategy, Advocacy and Learning Directorate
12:00 Mary Baganizi - Resource Rights Programme Manager, Trócaire Uganda
12:10 - Q&A
Food Systems and Building Back Better
12: 20 - Mary McCarthy, Policy Lead – Nutrition, Development Cooperation and Africa Division (Irish Aid), Department of Foreign Affairs
12:30 - Ayako Ebata / Nick Nisbett – Institute of Development Studies (Food Systems after Covid-19)
12:45 - Discussion/Q&A
13:00 - Close
Webinar 2. Access to Nutrition - How can we make nutritious food affordable for all? Friday 16th April, 1pm.
The aim of this webinar is to identify ways of addressing the problem of widespread lack of access to nutritious foods due to lack of affordability. This is a major challenge for the global food system: recent research has estimated about 3 billion people globally cannot afford a healthy diet. This has huge implications for achieving SDG2, and is a major focus of Action Track 1 (AT1) of the UN Food Systems Summit. The webinar will provide an overview of the global extent of the challenge, and will present case study evidence from projects involving Irish and other NGOs. Discussion of potential solutions will be guided by some of the "Game changer" ideas being developed in the AT1 process and feed into the Food System Dialogues process.
Chaired by Sophie Healy Thow
Programme:
13:00 - Welcome – Dr. Nick Chisholm, Director, Centre for Global Development, University College Cork
13:05 - Opening Remarks – Sophie Healy Thow
Cost and affordability of healthy diets globally
13:10 – Anna Herforth, Co-PI and Senior Fellow of the Food Prices for Nutrition Project at Tufts University
13:30 - Q&A
Evidence and Responses from Irish and International Development Partners
13:40 – Mary Corbett, Nutrition Adviser, Self Help Africa
13:50 – Lilly Schofield, Senior Research and Impact Adviser, Save the Children
14:00 – Joseph Odyek, Nutrition Programme Manager, Concern Liberia
14:10 - Q&A
Game Changing Solutions for Access to Nutrition
Actions to address food affordability: adaptation to context and population is key
14:20 – Corinna Hawkes, Director of the Centre for Food Policy at City, University of London, and Access to Nutritious Food Lead under the Food Systems Summit Action Track 1
14:35 – Discussion / Q&A
15:00 - Close
Webinar 3. Women's Empowerment and Nutrition - making the connections: Friday 30th April, 11am.
The aim of this webinar is to discuss how programmes promoting women's empowerment can contribute to improved women's nutrition and health. The concept of nutritional empowerment as a method to identify barriers to increased nutrition will be presented. UCC has recently undertaken research in Tigray Region to measure economic and nutritional empowerment. The webinar will present findings from this research and case studies from Irish and other NGOs undertaking projects focussed on women's empowerment. Discussion will explore lessons for programme design and implementation of development interventions which can simultaneously contribute to women's empowerment and food security and nutrition to ensure a better future.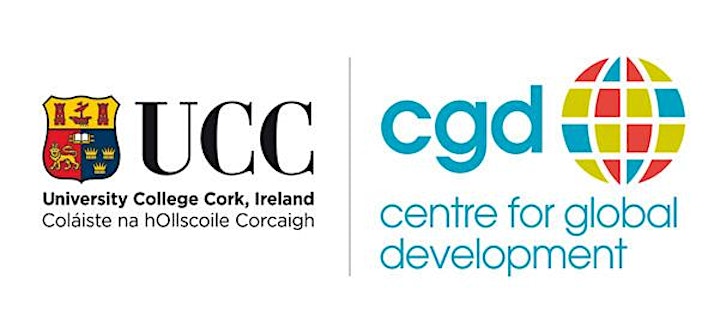 University College Cork is engaged in high-quality teaching and research addressing the key challenges of achieving food security, improved nutrition, and sustainable food systems. The webinars will include some of this research. UCC Department of Food Business & Development is running an innovative MSc on Food Security Policy & Management.
Twitter: @UCCFoodSecurity