This retreat will be led by Fr Ron Rolheiser OMI
About this event
This retreat is designed for more mature seekers who desire to mindfully embrace the challenges and opportunities of aging and diminishment by accessing the deep wisdom embedded in the world's great mystical and contemplative traditions.
The goal of the Foresters program is to prepare participants to live wisely and well during their remaining years so that in the words of Henri Nouwen, "they might be able to give both their life and their death away" for the sake of the world.
"We lack a developed spirituality for the second-half of life. Setting itself within the archetypal image of Forest-Dwelling wherein spiritual seekers withdraw into the deep forest to live there and be instructed by the Elders, this event will draw on scripture, the mystics, select spiritual writers, and the best in secular literature to offer some spiritual and psychological counsel for our wisdom years."  – Ron Rolheiser, OMI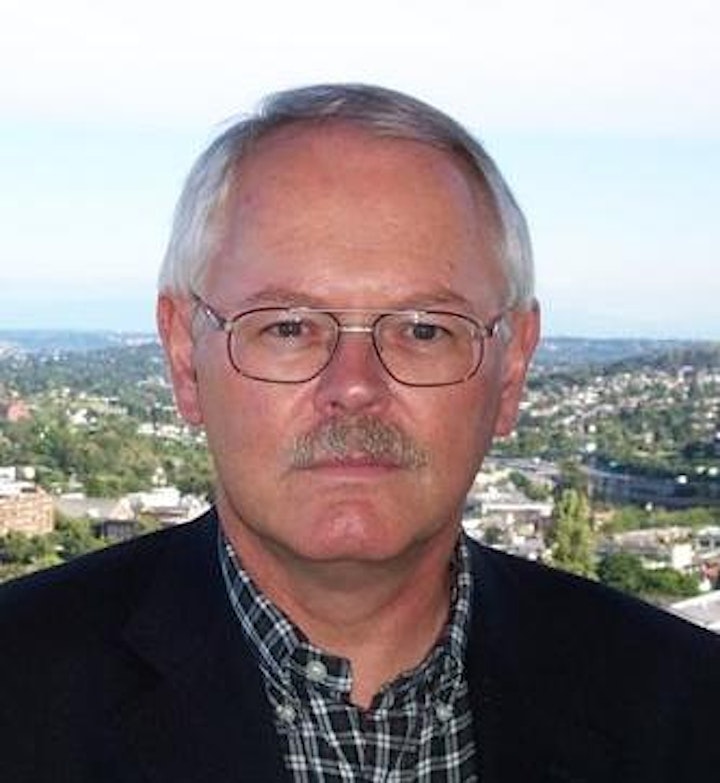 ABOUT RON
Ron Rolheiser was born in Canada. Following his school years, Ron entered the novitiate of the Missionary Oblates of Mary Immaculate and was ordained to the priesthood in 1972. Ron continued his education and was awarded a Ph.D by the University of Louvain in 1983.
In 1998, Fr. Ron was elected to serve on the worldwide leadership of the Oblates. In August 2005, Fr. Ron became the President of the Oblate School of Theology in San Antonio Texas. He retired from that position in September 2020, and remains on staff as a full time faculty member.
Fr. Ron writes a regular feature column which is carried by many Catholic newspapers worldwide. His writing isn't limited to a weekly column as he has written numerous feature articles and published over 17 books.
Fr. Ron is in demand and well known as speaker. Keeping an active speaking schedule, his retreats and workshops have inspired many. Along with his academic knowledge in systematic theology and philosophy, he has become a popular speaker in the areas of contemporary spirituality and religion and the secular world.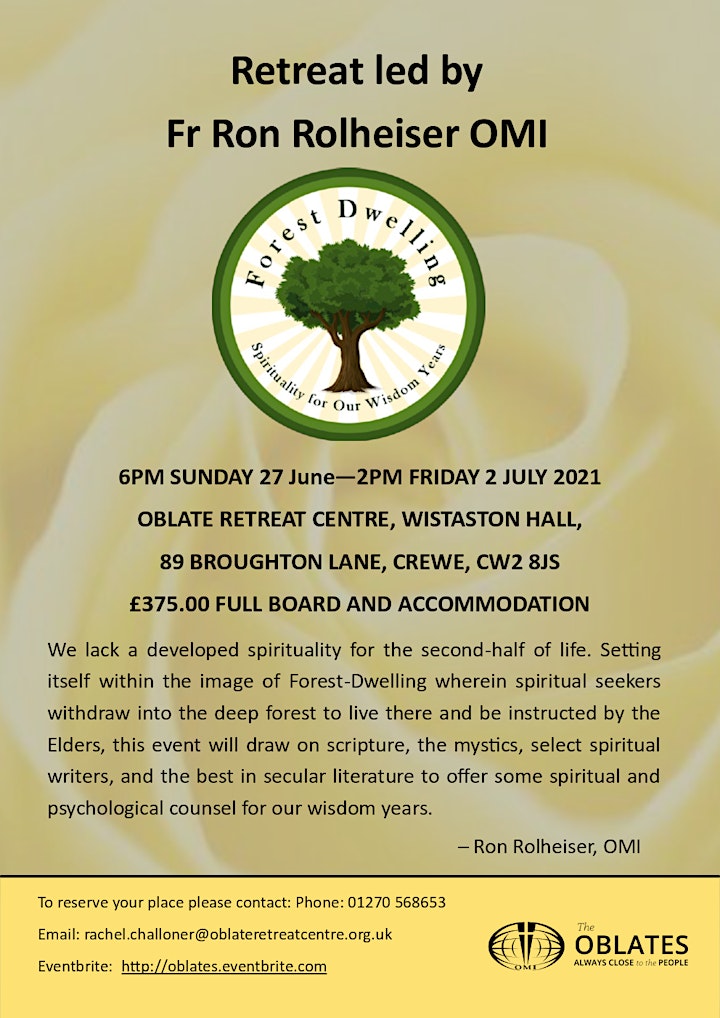 Organiser of Foresters: Spirituality for Our Wisdom Years
At Wistaston Hall we welcome all people who are searching. We strive to offer a place where you will find peace, rest and and an opportunity for prayer away from the stresses of daily life.
Coming from the Catholic tradition we sponsor a range of events throughout the year. We also host a wide variety of groups from different faith and social backgrounds.
The Oblate Retreat Centre at Wistaston Hall is one of a variety of different projects operated by members of the Oblate Congregation and their partners through-out Britain and Ireland.
 If you would like to learn more about Wistaston Hall please visit www.orc-crewe.org
Alternatively email director@oblateretreatcentre.org.uk
All are welcome.
All our events are inspired by our Oblate visison
Our Vision 
Profoundly respecting the dignity and sacredness of each person, 
we seek to grow close to Christ and make him known
through our way of life and ministry. 
We commit ourselves principally to those on the margins of church and society.
We implement this vision through a commitment to justice,
peace and integrity of creation, adult faith formation and outreach to faith communities.
www.oblates.co.uk