Starting out or Level 1 Training is part of Foróge's Recruitment Process supporting volunteers to be effective Leaders.
About this event
"Starting Out in Foróige", Level One Volunteer leader training, is a vital part of supporting volunteers to be able to achieve the purpose of Foróige. It is a compulsory part of Foroige's recruitment process.
It will take place over one day
14th October 7:00pm - 9:00pm
15th October 7:00pm - 9:00pm
Starting Out Training includes:
Story of Foróige, Role of a Foróige Leader, Club Model, Structure of a Leader, Planning, Teamwork, Foróige's Educational Programmes, Supports for Foróige.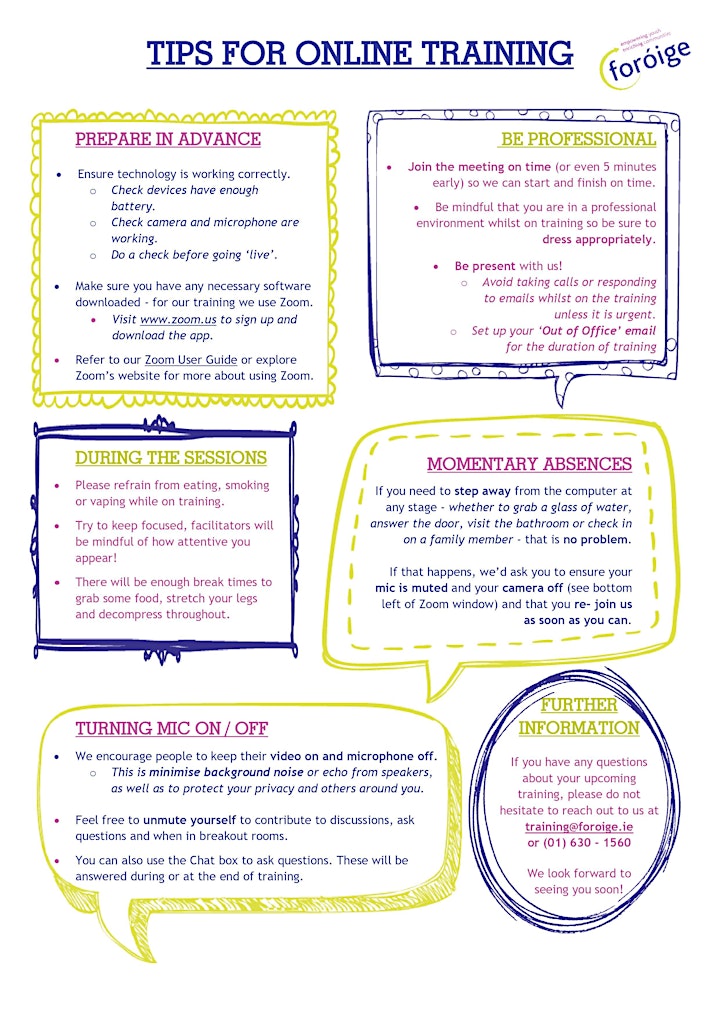 Organizer of Foróige Starting Out Training
Foróige is the leading youth organisation in Ireland and has been working with young people since 1952. Our purpose is to enable young people to involve themselves consciously and actively in their development and in the development of society.
We work with over 50,000 young people aged 10-18 each year through volunteer-led Clubs and staff-led Youth Projects. Foróige currently operates in 26 counties in Ireland, with more than 600 Foróige Clubs, 150 Youth Projects, the Big Brother Big Sister mentoring programme, the Foróige Youth Entrepreneurship programme, our Youth Citizenship and Youth Leadership programmes.
Foróige works with all young people through our general services. Foróige Clubs, Foróige Juniors, Foróige Interest Clubs, Foróige Youth Cafés encourage young people to take responsibility for themselves and to be part of shaping the world around them while developing their talents, skills and abilities. We also work with vulnerable young people who require additional support through a full range of targeted services.