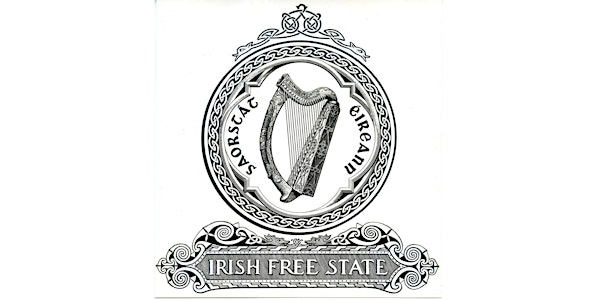 Foundation of the Irish State Conference, UCD 2022
Foundation of the Irish State Conference, UCD 2022
When and where
Location
University College Dublin Belfield Dublin Ireland
About this event
Friday 2 December: UCD O'Reilly Hall and Saturday 3 December: UCD FitzGerald Debating Chamber
Format: hybrid – in-person, and streaming online
All are welcome. Tickets are free but pre-booking is essential
Update: The Taoiseach Mícheál Martin will deliver a keynote address at 09:30, Friday 2 December
On Friday 2 and Saturday 3 December 2022 UCD will host a national conference as part of the Decade of Centenaries Programme 2012-2023, marking one hundred years since the foundation of the Irish State.
This major two-day conference seeks to explore the process of state formation amid an ongoing civil war and uncertainty over the future of the border with Northern Ireland, the evolution of the institutions of the state since 1922, and the challenges that state, society, and citizenry faced a century ago. The aim of this conference is to inform and stimulate wider public discourse on this key event in the history of Irish independence and statehood.
A simultaneous English-Irish and Irish-English translation will be available for the duration of the conference, for both in-person and online attendees and there will be sign language interpretation throughout.
The conference is funded by the Department of Tourism, Culture, Arts, Gaeltacht, Sport and Media through the Decade of Centenaries Programme and by UCD.
ENTRY FREE BUT BOOKING (VIA EVENTBRITE) ESSENTIAL TO ENSURE ADMISSION
For further information and updates visit: https://centenaries.ucd.ie/events/foundation-of-the-irish-free-state-conference/
Getting to UCD
Click here for information on getting to UCD
Information on Parking
-Friday 2 December: The N2 carpark adjacent to UCD O'Reilly Hall has been reserved for those attending the conference. There will be no charge for this carpark only on Friday 2 December.
-Saturday 3 December: Parking is free on campus with the exception of the UCD Sports & Fitness carpark as this is strictly for registered Sport & Fitness members only. The W2/W3 carparks near the Clonskeagh entrance are in proximity to the UCD Fitzgerald Debating Chamber.