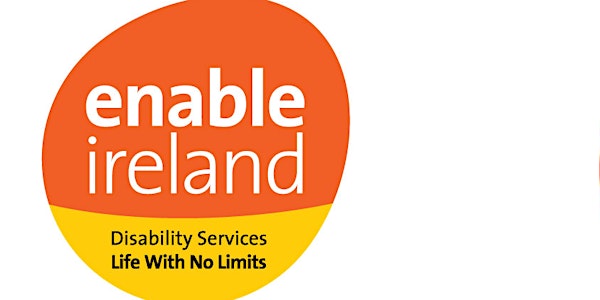 Foundations in Assistive Technology: 10th Mar, 7th Apr & 28th Apr 2020
Location
Microsoft
One Microsoft Place
South County Business Park
Leopardstown
Ireland
Sales Have Ended
Ticket sales have ended
If you wish to register on the Foundations in AT Course and are experiencing difficulty in doing so, it may be because the course is now fully booked. Please contact Shirley (sdeakin@enableireland.ie).
FOUNDATIONS IN ASSISTIVE TECHNOLOGY COURSE 2020 ACCREDITED BY TECHNOLOGICAL UNIVERSITY DUBLIN (TUD) DATES: 10th Mar, 7th Apr & 28th Apr
About this event

FOUNDATIONS IN ASSISTIVE TECHNOLOGY COURSE 2020
Accredited by Technological University, Dublin (TUD)
DATES:- 10th March, 7th April and 28th April 2020 (participants must attend on EACH of these dates)
This 5 Credit course is delivered using a combination of online and face to face delivery methods, over a total of 12 weeks. Participants will be provided with a log in to our Moodle site, (www.enableirelandat.com) where they will complete a series of modules via e learning. All participants are obliged to attend 3 days of face to face training on site in Microsoft, in Leopardstown. In addition, participants must complete a course project which is based on the concept of 'Action Learning', where they can demonstrate how they have used something that they have learned on the course to practical effect. Completion of all components of this course is essential in order to meet the requirements of accreditation. Extensive supports are provided to all participants to facilitate their successful completion of the course.
* COMPLETION OF A POST-COURSE PROJECT IS A REQUIREMENT OF ACCREDITATION*
LOCATION: Microsoft, Leopardstown, Dublin 18.
MODULES:- Computer Access and Accessibility Features, Augmentative Communication, AT for Leisure, Environmental Control Systems, AT Assessment, Powered Mobility, Educational Software, Funding and Legislation, Integrating AT into the curriculum, workplace and much more.
OBJECTIVES:- To provide course participants with the skills and AT knowledge that they require, to ensure that AT users and potential AT users are central to the decision making process;
to increase course participants confidence in their own AT skills;
to provide course participants with an understanding of the tools and processes that are required to support AT users;
to de-mystify technology;
to promote best practice and encourage the development of online discussion groups post course.