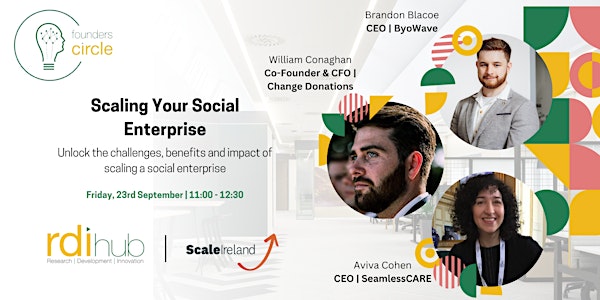 Founders' Circle | Scaling Your Social Enterprise
Scaling Your Social Enterprise
About this event
#FoundersCircle is the largest tech founder networking event in Ireland
How do we measure the growth and success of social entrepreneurship? Through social impact or financial profit? Why not both?
Join us on Friday 23rd September between 11:00 - 12:30 to discover the challenges, benefits and differences to growing a social enterprise compared to that of its traditional business counterpart.
We'll be joined by a panel of experts in the field of social entrepreneurship to share the positives and pitfalls of growing a social enterprise.
Aviva Cohen, Co-Founder & CEO of SeamlessCARE will share her journey on developing a mobile app and API that enables non-verbal people to independently communicate how they feel.
Brandon Blacoe, CEO of ByoWave will share how his startup has designed innovative solutions for gamers with disabilities through the creation of custom controllers to remove limitations existing in traditional gaming hardware.
William Conaghan, Co-Founder and CFO of Change Donations will share how their business help charities and non-profits fundraise more efficiently through innovative technology.
Agenda:
11:00 - 11:05 | Welcome.
11:05 - 11:40 | Hear from panellists, Aviva Cohen, Brandon Blacoe & William Conaghan discuss social entrepreneurship.
11:40 - 12:05 | Engage in conversation through breakout sessions.
12:05 - 12:25 | Twenty minute audience Q&A.
12:25 - 12:30 | Wrap Up.
#Founders' Circle is a monthly event for tech founders to meet, have rich conversations in small groups, share experiences and forge connections to accelerate startup growth. Powered by RDI Hub in association with Scale Ireland.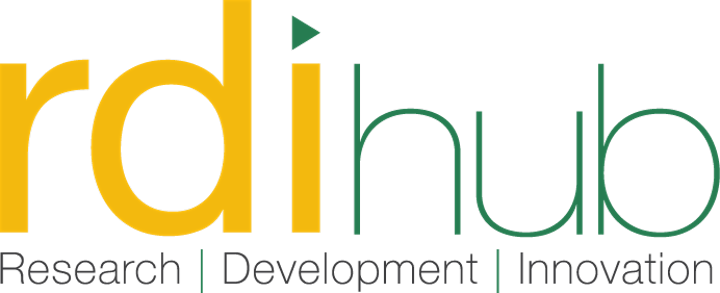 RDI hub is a space for startups, corporates, and researchers to work together to identify new sources of business growth. We built a state-of-the-art workspace for tech teams and innovators to do their best work, in one of the most beautiful places on earth.
We create accelerator programmes to help you scale and connect you with investors, mentors, pioneering technology, and R&D to accelerate tech innovation. RDI Hub is home to NDRC programmes, The John McCarthy AI Summer School, and Founders Circle.
We bring the right people together, to build better.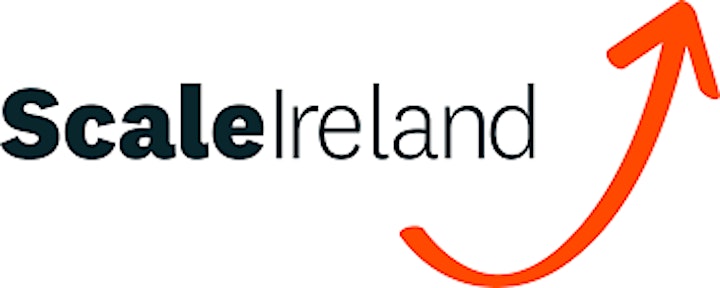 Scale Ireland is an independent not-for-profit organisation which supports, represents and advocates on behalf of Ireland's tech start-up and scale-up companies.
Scale Ireland is working with our partners to make Ireland a leading location for innovation & entrepreneurship.