Fractured Air presents: CHEVAL SOMBRE (USA/Sonic Cathedral) w/ Margie Jean...
Description
Bio:
Cheval Sombre (New York-based artist Christopher Porpora) has earned his reputation in recent times as one of independent music's true treasures. Having released two full length albums to date: 2008's self-titled debut album (Double Feature Records) and 2012's moving opus 'Mad Love' (Sonic Cathedral Recordings); in 2013 Sonic Cathedral issued the limited cassette comprising Cheval Sombre & Sonic Boom's celebrated live performance recorded at London's St. Pancras Old Church. On the latest record, 'Mad Love', Porpora is joined by long-term collaborator Sonic Boom (Peter Kember/Spacemen 3) whose fusion of drone-infused psych haze and illuminating soundscapes form the ideal backdrop to Porpora's fragile vocals and warm acoustic guitar. In addition, the special guests on the 'Mad Love' sessions included Andrew VanWyngarden and Ben Goldwasser of MGMT (in whose Brooklyn studio it was recorded), Dean Wareham (Galaxie 500, Luna), Britta Phillips (Luna, Belltower) and Nick Kramer.
Cheval Sombre's rare live appearance at Sirius Arts Centre is Porpora's first ever Irish show and will be only his third live appearance of 2015. Furthermore, audiences will be treated to a solo acoustic performance that will also include some poetry readings. In the words of Porpora: "the show will offer a look into the stark essence of the songs, stripped-down so to speak, as it will be acoustic and solo, favour of an intimate experience, which is increasingly rare in such times."
Press:

"Beautiful" — NME
"… its Porpora's disconsolate vocal performance that steals the show." — Drowned In Sound
"it slowly creeps into the subconscious, unsettling and calming as it works its magic." — musicOMH.com
Links:
Read a recent interview with Christopher Porpora:
http://passiveaggressive.dk/cheval-sombre-imagining-some-sort-of-graceful-gentle-force/
-
Watch 'Someplace Else' official video:
https://www.youtube.com/watch?v=x86pLPHE6sE
-
Watch 'Couldn't Do' official video:
https://www.youtube.com/watch?v=x86pLPHE6sE
-
https://www.facebook.com/chevalsombremadlove
http://www.soniccathedral.co.uk
-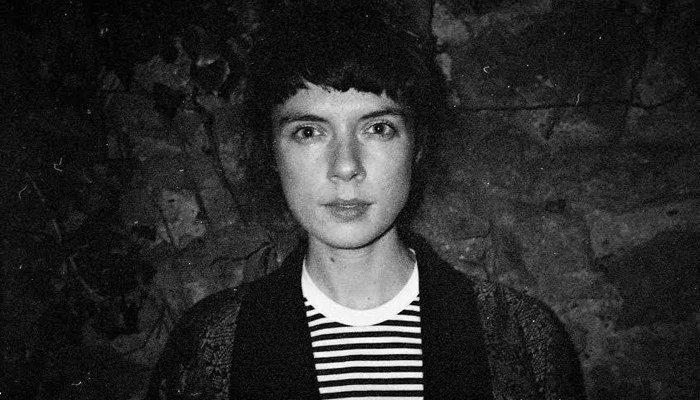 Margie Jean Lewis:
Special guest on the night will be Australian musician Margie Jean Lewis. Hailing from Adelaide, Lewis is a classically trained violinist and jazz vocalist who has been based in Dublin for the past six years. From a young age Lewis began to pursue the violin, she would later study both composition and jazz voice at the Adelaide conservatorium. Lewis's intricate live setup comprises loop station, zither, violin and voice where the spirit of both improvisation and experimentation lie at the heart of her soul-stirring sounds. Lewis has collaborated extensively with many Dublin-based artists in recent times, including New Jackson, Rhob Cunningham, Paperdolls, Ickis Mirolo and Queens of Neon. She has also performed extensively both nationally and internationally, including performances at Body&Soul, IMMA and Kilkenny Arts Festival.

"…nothing short of jaw-dropping" — Hot Press
https://www.facebook.com/margiejeanlewis
https://soundcloud.com/margiejeanlewis
--
Organiser of Fractured Air presents: CHEVAL SOMBRE (USA/Sonic Cathedral) w/ Margie Jean Lewis