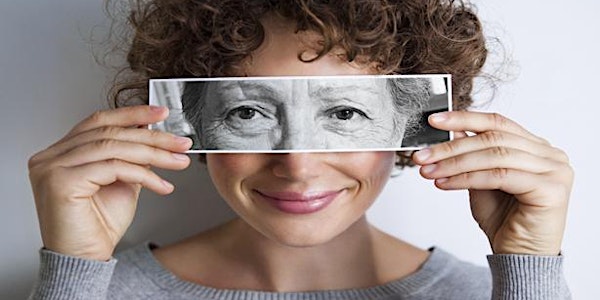 Framing Ageing: A Clinical, Cultural and Social Dialogue
Webinar 3 - 22 January 2021 This third webinar will comprise one panel: Methodologies
About this event
Framing Ageing: A Clinical, Cultural, and Social Dialogue facilitates methodological exchange between geriatricians, gerontologists, humanities researchers, social scientists, and practitioners, who can benefit from transdisciplinary collaboration. A key aim is to create a transdisciplinary network that liberates the field from the constraints of failure models of ageing.
Two interdisciplinary UCD/TCD-led workshops were originally planned for 2020. We have now restructured the first workshop to run as a series of webinars, each webinar comprising of two panels from the original programme. Those interested in attending the webinar can register here and a zoom link will be sent in due course.
Webinar 3 - 22 January 2021 - 3pm-5.15pm
Panel 5: Methodologies
Part I Chair: Andrew King
Introductory words by Andrew King
Julia Langbein (Trinity College Dublin): 'M.E. Chevreul (1786-1889): Old Age and the Subject of Photography'
Gemma Carney (Queen's University, Belfast): 'Old Age in the Age of Coronavirus – a qualitative media analysis'
David G. Troyansky (Brooklyn College and Graduate Center, CUNY): 'J.R.'s 'Wrinkles of the City' project. Representing Global Old Age, 2008-2015'
Part I will follow with a response by Susan Pickard and a discussion
Part II Chair: Rina Knoeff
Ulla Kriebernegg (University of Graz): 'Literary gerontology: Understanding ageing bodies and identities through cultural representation'
Robert Zwijnenberg (Leiden University): 'Aging, the risk of life and the urgency of art'
Part II will follow with a response by Dana Walrath and a discussion
Webinar 4, scheduled for February 2021, will be advertised in the coming weeks.
We seek to liberate the field from the constraints of pathological, sociological, and economic models of ageing by attempting an entanglement between the biopsychosocial model and the interpretive, the empirical and the aesthetic, the historical and the contemporary, and research and practice.
We will explore the knowledge transfer potential of scientific and social science research methodologies (empirical, quantitative, lab-based etc.) for humanities researchers as well as investigating the knowledge transfer potential of humanities research methodologies (historical, narrative, archival) for gerontology, healthcare and the social sciences.
The aim is to create an interdisciplinary network of medical researchers, gerontologists, humanities researchers, and NGOs, while also promoting practice-based research by working with practitioners.