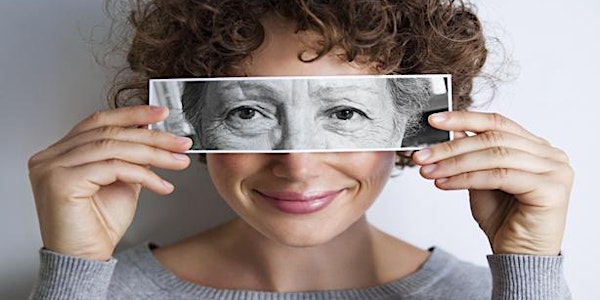 Framing Ageing: A Clinical, Cultural and Social Dialogue
This 2-day workshop has been restructured and now consists of a series of webinars each comprising two panels from the original programme.
About this event
Framing Ageing: A Clinical, Cultural, and Social Dialogue facilitates methodological exchange between geriatricians, gerontologists, humanities researchers, social scientists, and practitioners, who can benefit from transdisciplinary collaboration. A key aim is to create a transdisciplinary network that liberates the field from the constraints of failure models of ageing.
Two interdisciplinary UCD/TCD-led workshops were originally planned for 2020. We have now restructured the first workshop to run as a series of webinars, each webinar comprising of two panels from the original programme. Those interested in attending the webinar can register here and a zoom link will be sent in due course.
Webinar 1 - 27 October 2020, 3.15pm – 5.30pm
Panel 1: Ageing Bodies and Identities
Rina Knoeff (University of Groningen): 'Revisiting the centenarian cult: On the cultural significance of tales of exceptional old age'
Paul Higgs (University College London): 'The ageing body and the social imaginary of the fourth age'
Julia Twigg (University of Kent): 'Age, Dress and the Cultural Turn in Gerontology'
Panel 2: Gender, Subjectivity and Agency
Andrew King (University of Surrey) 'Coming far, getting somewhere? The current concerns and future challenges facing older LGTB+ people'
Susan Pickard (University of Liverpool): 'Last Love'
Wendy Martin (Brunel University): ''Forever 'Becoming'? Negotiating Gendered and Ageing Embodiment in Everyday Life'
Webinar 2 scheduled for 15 December 2020 will be advertised in the coming weeks.
We seek to liberate the field from the constraints of pathological, sociological, and economic models of ageing by attempting an entanglement between the biopsychosocial model and the interpretive, the empirical and the aesthetic, the historical and the contemporary, and research and practice.
We will explore the knowledge transfer potential of scientific and social science research methodologies (empirical, quantitative, lab-based etc.) for humanities researchers as well as investigating the knowledge transfer potential of humanities research methodologies (historical, narrative, archival) for gerontology, healthcare and the social sciences.
The aim is to create an interdisciplinary network of medical researchers, gerontologists, humanities researchers, and NGOs, while also promoting practice-based research by working with practitioners.