Free Introduction to Lean Sigma Quality White Belt (April - May 2022)
Register for our FREE award-winning Massive Open Online Course (MOOC) on Lean Sigma Quality (White Belt) which commences on 4th April, 2022.
About this event
During the first week of April 2022, you will be emailed with details on how to access our online learning system called Moodle.
Watch the introductory video on this course here: https://youtu.be/U8t88vxzuBA
This course is delivered 100% online. There is no requirement to attend IT Sligo to complete this course. There are approx. 1.5 to 3 hours of course content and activities each week, depending on your prior knowledge of Lean Six Sigma. There are recorded video lectures along with a quiz to complete each week. All of the course content will be available via our online learning system called Moodle and all of the lectures are recorded so you can watch the videos anytime.
Many organisations use this free course to roll out a Lean Six Sigma / OpEx programme to their employees. If you are leading a group of employees through this White Belt course, then please email us at moocs@itsligo.ie for priority access and group reporting. Click here for a recent Press Release.
Certificate of Accomplishment (White Belt)
Upon successfully completing the MOOC, to be awarded a Certificate of Accomplishment, you will have to achieve a mark of 50% in total for the course. In line with other free (MOOC) courses, there are no college credits assigned to this MOOC.
IT Sligo offers online accredited (fee-paying) courses in Lean and Operational Excellence (OpEx) and Six Sigma Yellow Belt, Green Belt and Black Belt levels. The most suitable follow on course from this MOOC is our Lean & OpEx Yellow Belt.
Full details of IT Sligo's 140 online degree and certificate course are available at https://www.itsligo.ie/about-it-sligo/online-learning/
Please share this course with your friends and work colleagues.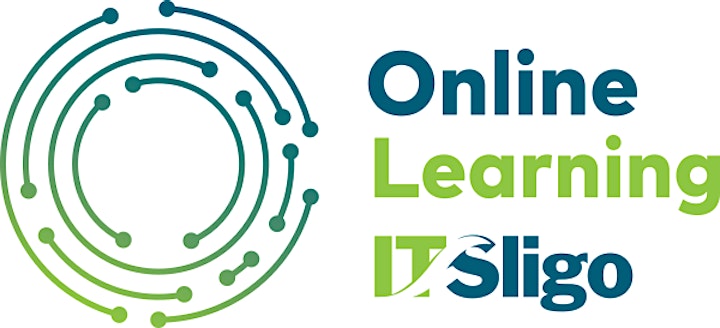 Organiser of Free Introduction to Lean Sigma Quality White Belt (April - May 2022)
IT Sligo is Ireland's largest provider of online engineering and science degree programmes.  We deliver online education programmes to leading multinational and local SME employers in Ireland.  IT Sligo online part-time programmes are designed to be student focused, combining flexibility and convenience to suit your lifestyle and needs.
Students are at the heart of what we do. We are home to 6,000 students across the Institute's full-time, part-time and apprenticeship programmes. Of those, 3,000 of our student body are studying online.
IT Sligo delivers a range of online programmes over a number of disciplines (Science, Computing, Engineering & Design, Business & Social Sciences) providing learners with wider access to programmes than are available in their local regions.