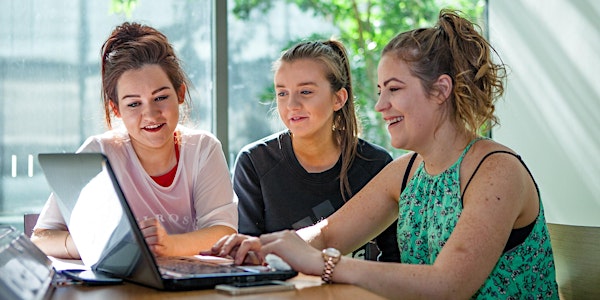 Free Maths Grinds IT Sligo
When and where
Location
Institute of Technology Sligo B1086 Ash Lane F91 YW50 Ballinode Ireland
Description
IT Sligo has launched a two day Free Maths grind on campus for Leaving Cert students sitting the exam this June. For the Ordinary level only, the Institute's Math Tutor Kevin Bohan, will deliver expertise Maths tuition in a small class size to those applicants that have already applied through the CAO to study in IT Sligo in September. This is an intensive course but held in a very friendly atmosphere, a safe place for the student to recognise what aspects they need help with and a safe environment to make mistakes and an opportunity to get it right. All topics in the Maths Leaving Cert paper are covered including Algebra, Calculus, Complex Numbers, The Circle, The Line, Area, Distance. Leaving Certificate students need some rest and fun over the Easter period and we understand it's also an opportunity for revision. These FREE Leaving Cert MATHS grinds are held on 24 April (Paper One: Algebra, Calculus, Complex Numbers) and 25 April (Paper Two: The Circle, The Line, Area, Distance), from 10am – 3.30pm on both days. Students can choose to attend one or both sessions free of charge and all they need to bring is a packed lunch, pencil case and paper.
Getting a Pass in Maths is important for future choices as options become more limited if a student has not achieved the necessary Maths entry requirement. Although IT Sligo will also offer an alternative maths exam in August for those that fail maths in the Leaving Cert, these FREE grinds in April will set a student up for success in advance of the Leaving Cert exams in June.

Please note: preference will be given to CAO applicants of IT Sligo so please include your CAO number during registration.