Beginners and Intermediate Fabric Collage and Free Motion Embroidery Workshop with Textile Artist Kathy Ross. Sat 22/5/21 and Sat 29/5/21
About this event
Find new inspiration and a ways to express your creativity with master embroiderer and Textile Artist Kathy Ross!
Known for her hyper realistic stitched animal portraits and nontraditional techniques and materials, Kathy's warm and funny teaching style will make you wonder why you've never tried this before.
Kathy is Ireland's only Aurifil Artisan and a brand ambassador for Janome UK.
This is a two week workshop which will run for 1.5hrs on
Saturday 22nd May at 11am -12.30pm
and Saturday 29th of May at 11am -12.30pm
Kathy's two week workshop will demonstrate various techniques used to create a fabric collage and overlay with free motion embroidery to make your artwork come to life!
Over the two workshops you will be provided with a pattern of a beautiful hen to work from and create your own piece of bespoke textile art.
(Please note the image shown above is just to show what can be done.... ) this is not the pattern you will be working from.
Kathy will show you how to use all those fabric scraps you've been saving to compose an image with shape and color, how to layer them for raw edge applique and finally how to add definition, tone and contours and to ultimately bring your subject to life using free motion embroidery or thread painting.
The finished piece can be framed as is, or if your feeling more adventurous, used as a quilting panel or turned into place-mats, cushions, a quilt...
Kathy will go through the basics of free hand embroidery over the class showing you how to layer threads and fabrics to create a unique eye catching piece to show off to friends and family.
Learn how to:
• Use your needle to "draw" with thread.
• Stitch with freedom- anywhere, any direction.
• Apply and collage fabrics to create a dynamic artwork.
• Write words freehand.
• Be inspired to make your own designs and see how versatile and truly addictive this art form really is.
Week 1: 1 hour of exploring pattern and form through fabric collage followed by half hour Q and A.
Week 2: 1 hour of free motion embroidery followed by half hour of Q and A.
You will need your own sewing machine, with free motion foot attachment and feed dogs dropped and ready for free motion embroidery. (Check your manual and ensure your machine is able to do so before the workshop.)
Kathy will provide a full list of materials for the course but also has bespoke workshop pack which can be purchased from www.QuiltYarnstitch.com for €30.
Ticket numbers are Limited to 15 so book early to avoid disappointment.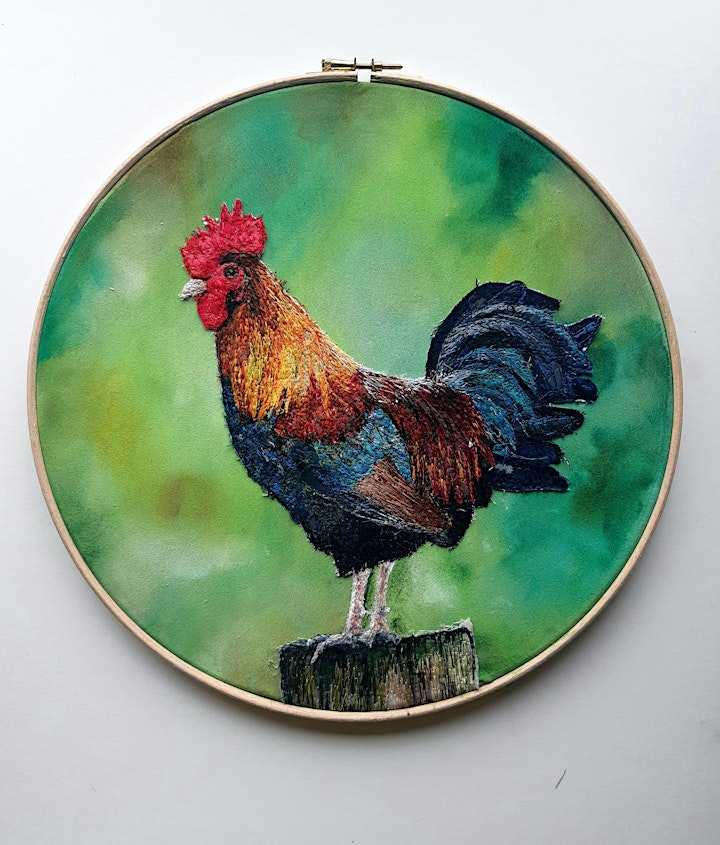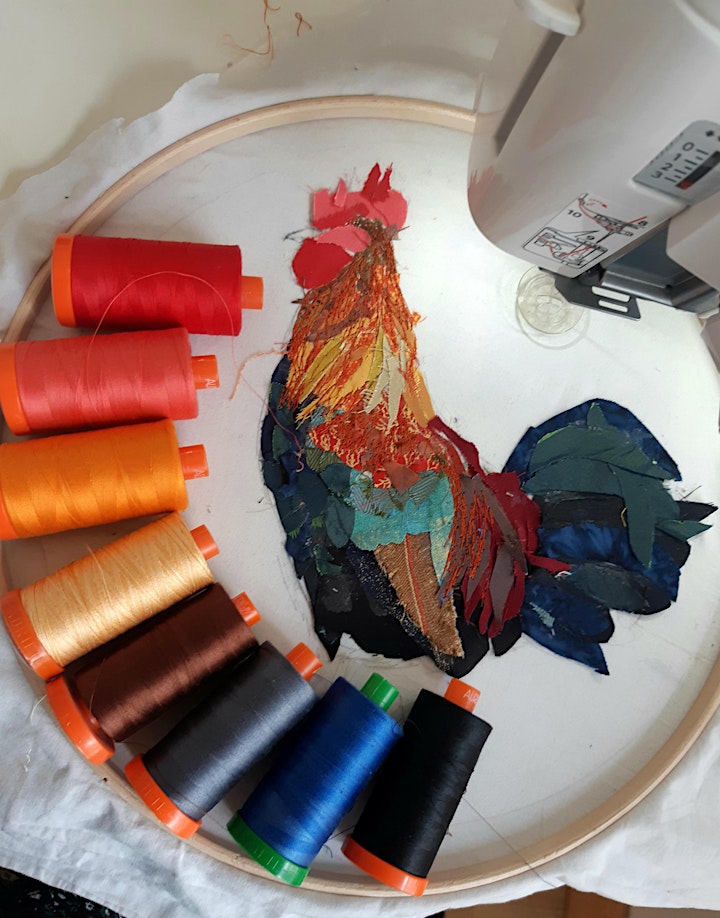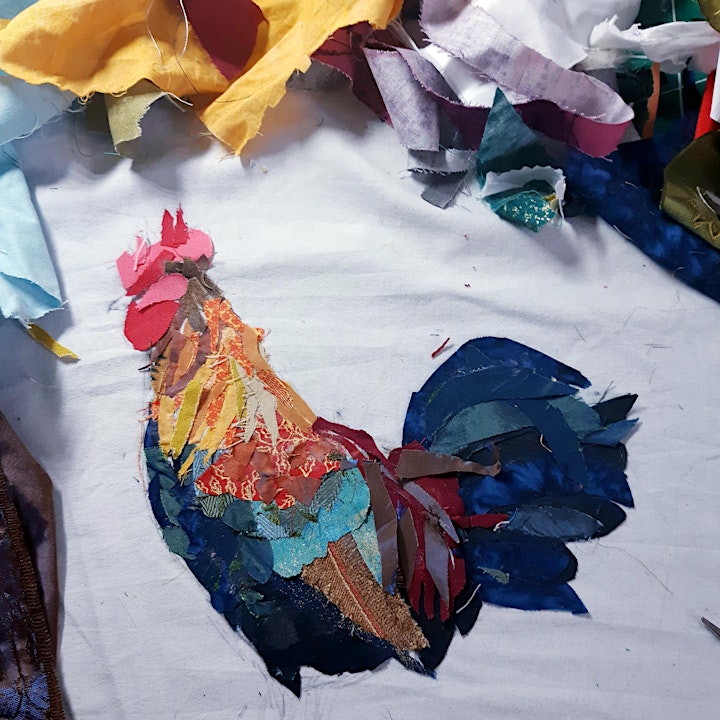 Organiser of Free motion and Fabric Collage workshop with Kathy Ross
Kathy Ross is a Textile artist based in rural Galway. Her work has gained critical acclaim for its hyper realist qualities. Kathy specializes in textiles techniques such as fabric collage., applique needle felting and free motion embroidery. Kathy is a brand ambassador for Janome Uk and Irelands only Aurifil artisan.