Inspired Series - Free Fitness Classes each Tuesday evening in Tallaght, Fettercairn *** Image of exact location can be found down this page
About this event
As part of this years Inspired Series of Summer Fitness, the South Dublin County Sports Partnership is providing Free Fitness Classes in Tallaght, Fettercairn (for anyone aged 18+).
Our instructor Mags will be providing outdoor exercise sessions each Tuesday evening which will be sure to get the heart pumping! This is a perfect opportunity for anyone in the surrounding areas such as Brookfield, Killinarden, Fettercairn to Get Outdoors, Get Active and Have Fun in a Community - A perfect excuse in a perfect setting. This event is part of the Inspired@South Dublin brand which first took place in 2019.
Every class must be booked online and separately.
*** Image of where location is can be found down this page
We will ensure that all Covid -19 measures are in place each day for the safety of everyone involved.
Terms and conditions:Photo/ video - When you enter the event premises, you enter an area where photography, audio and video recording may occur. By Registering you consent to interview(s), photographs, audio recording, video recording and its/their publication, exhibition or reproduction to be used for news, promotional purposes, advertising, inclusion on websites, social media, or any other purpose by South Dublin County Sports Partnership and its Partners.
Disclaimer: You should understand that when participating in any exercise or exercise class/ program, there is the possibility of physical injury.If you engage in this exercise or exercise class, you agree that you do so at your own risk, are voluntarily participating in these activities, assume all risk of injury to yourself, and agree to release and discharge your South Dublin County Council, South Dublin County Sports Partnership and other parties involved in this program from any and all claims or causes of action, known or unknown arising out of participating this exercise class.
Health Screening (please answer YES or NO):
1. High blood pressure
2. Elevated blood cholesterol
3. Diabetes
4. Epilepsy
5. Dizziness or fainting
6. A bone, joint or muscular problem or arthritis
7. Asthma or respiratory problems
8. Any sustained injuries or illnesses
9. Any allergies
10. Are you taking any medication
11. Has your doctor ever advised you not to exercise
12. Is there any reason not mentioned above why any type of physical activity may not be suitable for you
Covid-19 Screening (please answer YES or NO):
1. Do you have symptoms of cough, fever/high temperature (38° C or above), difficulty breathing, loss or change in your sense of smell or taste now or in the past 14 days?
2. Have you been diagnosed with confirmed or suspected COVID-19 infection in the past 14 days?
3. Are you awaiting the results of a COVID-19 test?
4. In the past 14 days, have you been in contact with a person who is a confirmed or suspected case of COVID-19? Click hse.ie/coronavirus for up to date information on 'close contact' and 'casual contact'.
5. Have you been advised to self-isolate at this time?
6. Have you been advised to restrict your movements at this time?
7. Have you been advised to cocoon at this time?
Declaration - In attending this event, I affirm that I have read this form in its entirety and I have answered the questions accurately and to the best of my knowledge. I understand that I am responsible for monitoring myself throughout the activity and should any unusual symptoms occur, I will cease participation and inform the instructor. If you answered YES to any of the above questions, medical clearance must be obtained prior to participation in any activity session. I agree to contact my GP and obtain permission prior to commencement of the activity and that this permission be given to the instructor.
National Activity survey.
GDPR: All data collected on participant's physical activity levels is anonymised and submitted as an aggregated figure to Sport Ireland. Sport Ireland aims to capture national physical activity participation trends by analysing data that is submitted by the LSPs. Demographic data (name/contact details) collected by the LSP at the time of registration isn't accessed by Sport Ireland.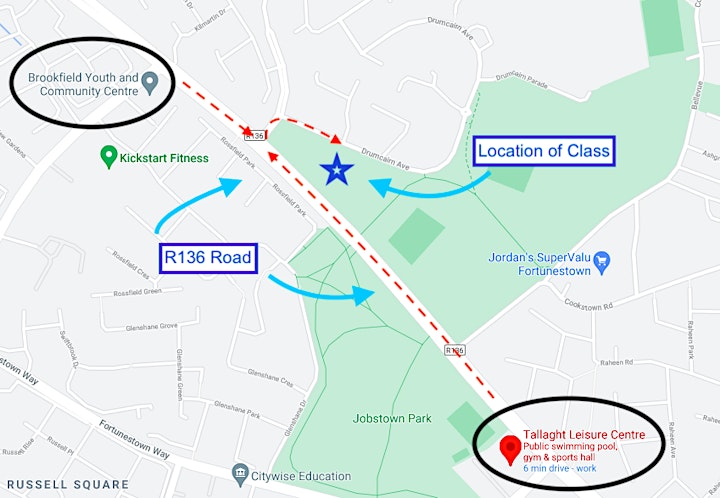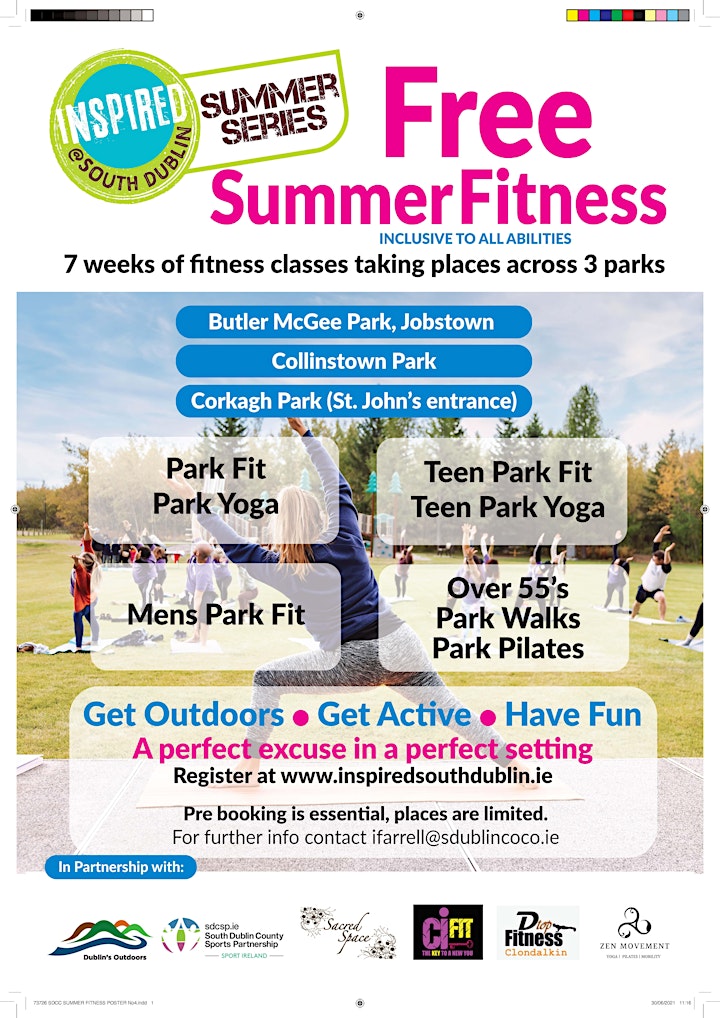 Organiser of Free Park Fit (Tallaght, Fettercairn)