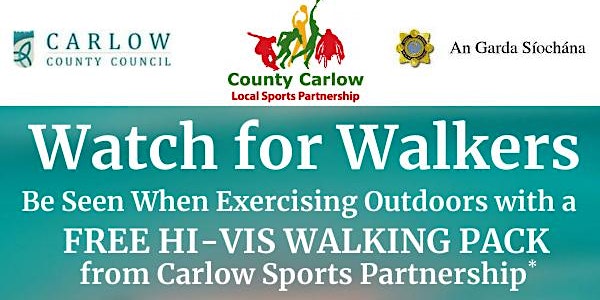 Free Walking Packs
Get your FREE walking pack delivered to your door by Carlow Sports Partnership.
About this event
Carlow Sports Partnership are delighted to launch free walking packs. Each pack will include:
A Head Lamp
A Pedometer
A Hi-Vis Key & Phone Pouch
A Hi-Vis Armband
A Beanie Hat
A Hi-Vis Vest
A Drawstring Bag
The 'Watch for Walkers' campaign was launched in collaboration with Carlow's an Garda Síochána. Through this initiative, 100 adult walking packs and a limited number of children's walking packs have been made available to the general public free of charge.
Please note, you must live in County Carlow in order to avail of these packs.