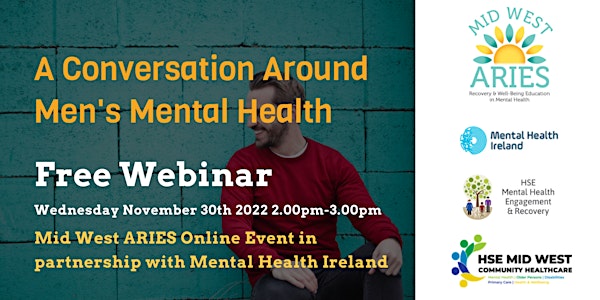 Free Webinar: A Conversation Around Men's Mental Health
Join us for a discussion about men's mental health and the associated stigma men can often feel about speaking up.
About this event
Join our panel discussion where we will discuss: What is men's mental health and is it different? Do men find it difficult to talk about their mental health? What are the challenges in asking for help or support?
There will be a live Q&A session and we would be delighted to take questions in advance. Please email your question to Margaret Keane at margaret.keane9@hse.ie.
We are delighted to partner with Mental Health Ireland for this special event.
Who is this webinar for?
Open to anyone (aged 18+) with an interest in mental health and well-being.