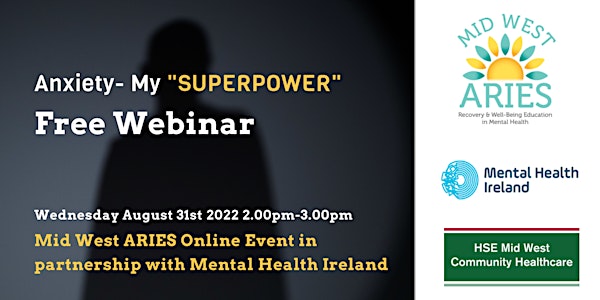 Free Webinar: Anxiety - My "Superpower"
Join us for a conversation where we explore anxiety as a potential superpower.
About this event
Join our panel discussion where we will explore anxiety as a potential superpower. Can we channel anxiety to achieve more positive mental health? Is it possible to change our thinking around anxiety? We will explore how anxiety can be helpful and how can it help us to prepare for life's challenges.
There will be a live Q&A session and we would be delighted to take questions in advance. Please email your questions to Margaret Keane at margaret.keane9@hse.ie
We are delighted to partner with Mental Health Ireland for this special event.
Who is this webinar for?
Open to anyone (aged 18+) with an interest in mental health and well-being.