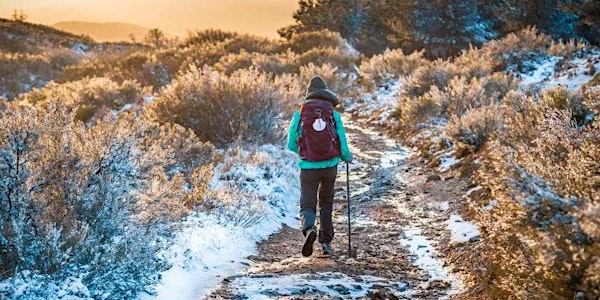 Free Webinar: Autumn and Winter Camino de Santiago | Tips From The Experts!
Everything you need to know about walking or cycling the iconic Camino de Santiago pilgrimage in autumn and winter.
About this event
Take on the World's Most Famous Pilgrimage in Autumn or Winter!
Our Camino Experts are running a special webinar to answer all your questions about walking the Camino in autumn and winter. What are the routes like during the "low" season? Which Ways are the nicest to walk? What extra planning should you do? Will things be open?
Tune in to find out.
This webinar is free for anyone to virtually attend. We'll be able to tell you everything you need to know about walking or cycling the iconic Camino de Santiago and answer any burning questions you might have.
We will cover -
An overview of the Camino
The routes you can choose from and which ones are best in cold months
The weather in Spain and Portugal
What to pack for a winter Camino
Getting ready for your winter Camino
And there will be time to ask any questions you have!
Who should attend?
The webinar is ideal for anyone who is interested in walking or cycling the Camino de Santiago during the cooler months of the year - November to February. Camino tours are popular for couples, groups and those planning to travel alone at any time of year.
The talk is your chance to get expert advice about everything from picking your Camino route and the time of year to go, to COVID travel updates. We have been operating on the Camino since 2006 through all seasons, so we know all about what to expect and how to get ready.
You will have plenty of time to ask us about the Camino and what you need to consider while travelling.
With Follow the Camino, you can enjoy every step of the Camino stress-free, while we organise everything for you - from airport and luggage transfers to excellent accommodation and delicious local food.
We are the most flexible Camino tour operator - with free date change up to 10 days before departure!
Further details about our tours are available here: www.followthecamino.com
Webinar Details:
Hashtag: #CaminoWebinar
Login Link: This will be emailed to you in advance of the webinar.
Too busy to come? REGISTER anyway: we will share a recording of the webinar with all registrants!