2022 is a huge year for the Camino de Santiago. This is because 2022 is a Camino de Santiago Holy Year! #Xacobeo2122
About this event
Thinking about going on the Camino de Santiago in 2022?
2022 is a huge year for the Camino de Santiago. There will be a plethora of events, extra church services, and thousands more people flocking to the pilgrimage trails than in a normal year. The Camino Frances will be especially busy and full of energy!
This is because 2022 is a Camino de Santiago Holy Year; a Jacobean Year, or Holy Year of Compostela. You may also hear this one referred to as Xacobeo 2021 and 2022. Originally only 2021 was supposed to be a Holy Year, but the Pope has extended the Holy Year into 2022.
On this webinar, you'll learn all about walking or cycling the Camino in 2022:
A brief history of the apostle St James and the Camino de Santiago
The Camino today
Holy Year 2021 & 2022
Best route to choose in 2022, depending on your goals
Types of accommodation on the Camino
Short walking day options and experience tours
And there will be time for any questions at the end
Who should attend?
The webinar is ideal for anyone who is interested in experiencing the Camino de Santiago in 2022.
Camino tours are popular for couples, families, groups and those planning to travel alone.
Many people walk the Camino for different reasons such as spiritual, religious, health, cultural, gastronomic and wine tourism, etc. Whatever your reason, the Camino can perfectly adapt to your intentions.
Why should you attend?
This talk is your chance to get expert advice about how to get ready for your Camino 2022.
As well as discussing the wide range of Camino tours available through Follow the Camino, one of our Camino experts will talk you through all the options and different routes in Spain, France and Portugal.
Further details about our tours available here: www.followthecamino.com
Webinar Details:
Hashtag: #CaminoWebinar
Login Link: This will be emailed to you in advance of the webinar.
Too busy to come? REGISTER anyway: we will share a recording of the webinar with all registrants. Places are limited!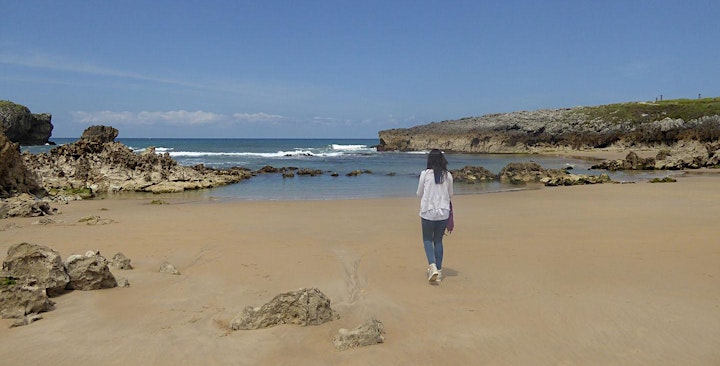 Organiser of Free Webinar | Walking the Camino During the Holy Year 2022!
Follow the Camino organises walking and cycling holidays in Europe for adventure seekers from all over the world. Since 2006, we've offered a great range of manageable walks and cycles for all age groups, in particular on the famous Camino de Santiago. We were the first ever tour operator to operate the Camino de Santiago by creating manageable sections along the main routes to Santiago de Compostela. We are often copied but never equalled!