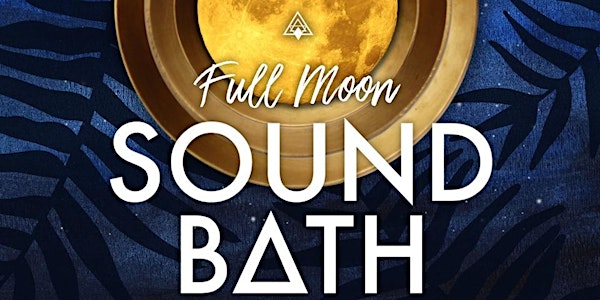 Multiple dates
FULL MOON HEALING CIRCLE & SOUND BATH HEALING MEDITATION CONNEMARA
FULL MOON HEALING CIRCLE AND SOUND BATH HEALING MEDITATION IN CONNEMARA WITH NORAH COYNE
By Norah Coyne Sound & Healing Intuitive, Yoga Teacher, Sound Bath & Meditation Facilitator
Date and time
Sun, 6 Nov 2022 17:00 - Sun, 2 Jun 2024 19:00 GMT
Location
Connemara Healing Lettermore Connemara H91 FW4A Lettercallow Lettermore H91FW4A Galway Ireland
Refund Policy
Contact the organiser to request a refund.
About this event
FULL MOON HEALING CIRCLE AND SOUND BATH HEALING MEDITATION IN CONNEMARA WITH NORAH COYNE
Monthly Moon Healing Circle in Connemara with Moon Mna Facilitator Norah Coyne
To release what no longer serves you and embrace the new
Letting go of our crap into the fire of the moon energy and working with new moon practices and angel cards and a unicorn game to see where we are going or how to go forward
Being in a community circle of like minded people without having to share you crap out loud
The exercises are gentle, fun and non intrusive
Clearing our chakra energy centres with beautiful energy and working with aura soma, you are the colour that you choose, who are you in this moon energy, what affirmations will help you in this cycle of the moon, come and see..
You will have fun and leave feeling released and replenished, ready for the month ahead.
Finishing with a beautiful sound bath relaxing meditation
Come fly to the moon with us and Let the Vibration Energy Feed Your Soul!
We will be working during this moon phase with exercises to release what no longer serve us and embrace the new, we will work with healing, sound, self empowerment and angel/unicorn cards
No experience
Investment €25
Feel Free to Bring your Crystals to Cleanse & Charge
Places Limited so Pre-Booking Essential - Contact Norah to book!
Either Inbox or 0870563411
More about the sound bath
A Beautiful Sound Journey which will help your body become immersed in the Sacred Vibration of Sound Healing.
We will have beautiful Angel Cards available on day for you to obtain guidance before or after your Sound Journey to increase the vibration on this very special day!
You will remain fully clothed, lying down all cosy with your blanket. Bring Warm socks, We will provide a yoga mat and a blanket for you!
The word "bath" in Sound Bath means being "washed" with the sound.
The Sound Bath begins it is usually a very subtle sound and when the time is right, the Sound becomes deeper, as the gong is introduced fully you will feel and hear many different tones as you also may with some of the Tibetan and Crystal Bowls.
Lots of the sounds and vibrations are linked to your different etheric bodies, including your chakras, hormones, organs and glands. The etheric body contains your physical, emotional, mental and spiritual body the sound will Travel in between and throughout all of these areas during a Sound Bath.
Whatever happens to you during a Sound Bath is "perfectly right at that particular time" for you.
Just remain open & let the sound be your guide and take you to wherever you need to be!
Enjoy the Sacred Sonic Vibrational Ride! Love Light and Blessings Norah - Investment 25 Euro in advance
NO REFUNDS PERMITTED UNLESS 7 DAYS NOTICE GIVEN AND TRANSFER TO MY NEXT AVAILABLE SOUND BATH ONLY IF 72 HRS OR MORE NOTICE GIVEN
ALL SPACES NEED TO BE PREBOOKED WITH NORAH BEFORE EVENT
To See Event Click Here:
https://www.facebook.com/soundhealinggalwaytherapyand.../...
HEALING SOUND BATH MEDITATION
For Full Details Contact Norah on 0870563411 or on inbox me.
Click on Link for more info on Norah Coyne's Work
https://www.facebook.com/soundhealinggalwaytherapyand.../...
https://www.connemarahealing.com
#healing #sound #bath #gong #equinox #moonlovers #female #women #womenscircle #circle #community #selflove #connemara #empowerment #stress #connemarahealing #brigits #goddess #yoga #intuitive #reiki #gongbath #soundbath #soundtherapy #meditation #relaxation #galway #moycullen #connection #community #sacred #sacredsound #connemara #galway #salthill #lettermore
#moon #moonhealing #moonmagic #divinefeminine #soundbath #soundhealing #soundtherapy #soundhealingjourney #soundhealingmeditation #healing #healingjourney #healingjourney
#healingvibrations #healingenergy #connemara #healingcircle #manifestation #lettinggo #galway #connemara #soundhealer #sound #healing #soundhealing #soundbath #aurasoma #angels #unicorns
About the organiser
Sacred Sound Healer, Yoga Teacher, Intuitive Healing, Sound Bath & Meditation Facilitator and Sound Healing Teacher & Workshop Facilitator, Tarot and Angel Card Guidance, Empowerment Workshops

 · 

Gaillimh, Galway, Ireland

Certified Healing Angel Practitioner & Teacher offering guidance and tuition, EFT Practitioner, Healing Touch, Aura Soma Colour Therapy, Holistic Healing, Certified Angel Practitioner, Sound healer, Kids Yoga Teacher, Angel Card Readings, Healing Intuitive, Bio Energy, Sound Healing, Sonic Massage, Gong Therapy, Drum Therapy, Tuning fork therapy, crystal bowl healing, Angel Teacher, Meditation Stress, Angel and Healing Workshop, Facilitator, Holistic Therapy Practitioner, Neuromuscular and Physical Therapist, Professional Aromatherapist, Aromatherapy, Reflexology, IET, Access Consciousness, Rahanni, Aurasoma, Aura Soma, Aura-soma, Reflexologist, Aromatherapy, Reflexology, Pregancy Massage and Reflexology, Baby Massage and Reflexology, Reflexology for Pallative Care, Massage, Ear Candling, Health and Wellbeing Practitioner, Soul Path, Spiritual Guidance, Neuromuscular Therapy, Myofascial Trigger Point Dry Needling, Lomi Lomi, Reiki, ultrasound, chinese suction cupping. ayurveda, ayurvedic massage, Sound Baths, Sound Healing, Sound Healing Courses, shiordhara, spa, sports massage and rehabilitation, tutor, lifeskills coach, Natural Paraben Free Facials, Infertility, Colon and Digestive Massage, Meditation Workshop Facilitator, Galway, Massage Practitioner, Wellbeing, Rahanni Celestial Healing Practitioner, Angelic Reiki, Healing Touch Level 1, Reiki Master, Arch Master, IET Master Teacher and Practitioner, Certified Master o Crystology, Tuning Forks, and Crystal Therapist, Meditation Facilitator, Meditation, Certified Tarot Card Reader of over 15 years, Angel Card and Oracle Card Reader (Virtue Certified), Angel Teacher & Golden Atlantis Teacher with the Diana Cooper School of Angels and Ascension Reiki, Angelic Medium, Workshop Facilitator, Meditation Teacher, Spiritual Guidance, Angel Healing Practitioner, Aura-Soma, Angel Card Reading, Aurasoma, Sound Healing Workshops, Sacred Sound, Tibetan Bowl Healing, Crystal Bowl, Tuning Fork Therapy, Bio Energy