Location
Nemo Rangers GAA Club
Mount Vernon Crescent
T12 R2PC Cork
Ireland
Fundraising social night with quiz, and raffle prizes to support our friend Tomás Mulqueen in his recovery from a bone marrow transplant.
About this event
Event is over but you can still donate via the DETAILS button on the right.
Donations are still open.
Many thanks to everyone who came along, sponsored tables, donated prizes and bought tickets. Much appreciated by everyone with some great funds raised and a lot of great prizes won.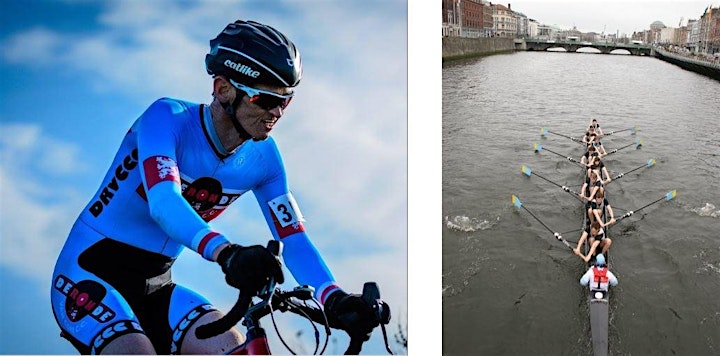 Come for a Quiz, Sponsor a table or Donate!
Nemo Rangers Saturday 28th May @ 8PM
Table for the quiz is €60 but there is no min/max figure on what you can sponsor or donate. Go to tickets and choose "Donate"! Everything adds up!
We are aiming to have a fun and prize filled fundraising quiz event in Nemo in order to test peoples general, sporting and pop knowledge as well as raffle off some unique items.
There is also the ability to sponsor a table name or an option to donate to the total for those who cant attend in person but want to be there in spirit as well. The whole event is designed to help raise some funds to aid Tomás on his recovery and show him our support.
Go to "Tickets" to help us with fundraising.
As a short background to why we are running this fundraiser. Our friend Tomás Mulqueen was diagnosed with Non Hodgkin's Lymphoma in July 1999, he recovered and was in remission for 20 years. During that time he made many friends through college and work but his loves of rowing and cycling and involvement with many clubs were where he built up some lifelong friends.
Pre-covid Tomás was diagnosed with K Cell Lymphoma. After much treatment and bone-marrow transplant, Tomás has been in and out of hospital for the last couple of years going through some ups and a lot of set-backs. The hope was that things would have settled down by now and Tomás would be back on his feet enjoying family time and getting back on the bike. Tomás has been involved with many clubs, sports and events over the intervening years and has many friends all over Ireland and further afield.
This table quiz is being organised to support Tomás on his extended recovery and help with the ongoing costs associated with his treatment and travel. 100% of funds raised (except fees charged on table sales by eventbrite site) will be provided to Tomás for his use. All prizes and costs are being donated. It is being run with Tomás knowledge.
Organisers can be contacted at: doitfortomas.TQ@gmail.com