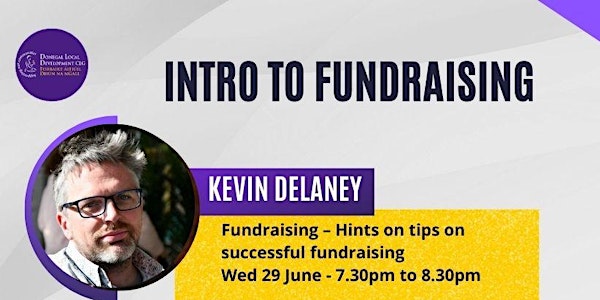 Fundraising – Hints on tips on successful fundraising opportunities
The goal of this session is to introduce participants to the main features of good fundraising and to illustrate how even the smallest organ
About this event
The goal of this session is to introduce participants to the main features of good fundraising and to illustrate how even the smallest organisation can maximise their income by learning from the largest and best known non-profits.
During this course participants will learn:
• The key things you need to know before you begin fundraising
• How to ask for money, volunteers and more
• The different methods of fundraising you can use
• How to take care of your donors.
Kevin has over 16 years experience working with and for nonprofit organisations in Ireland, New Zealand and across the world. He has an in-depth knowledge of the theory and practice of fundraising combining 10 years of delivering fundraising training with hands-on experience of community fundraising, volunteer management, direct marketing and fundraising strategy.
Kevin has addressed fundraising conferences in Dublin, London, Amsterdam, Rome, Nashville & Oslo and is widely recognised as an engaging, knowledgeable and inspiring tutor. He holds a Diploma in Fundraising Management from Charities Institute Ireland and a Certificate in Fundraising from Chartered Institute of Fundraising UK.