Description

The Eight annual GALAS, Ireland's LGBT Awards, will take place in Dublin, Friday October 21st 2017 in the ROUND ROOM , Mansion House, BOOK NOW !!
This year we have a range of tickets to suit every budget- prices start at €35 plus booking fee. You can now choose your tickets online here from the seat map to make ticketing easier.
It's time to celebrate!!!
---
Drinks Reception and Canapes from 7pm- 8pm,

Awards from 8- 9.30/10pm,

Disco from 10.30 with last orders at Bar at 1.30.

There will be table service during the event.
---
Photos of last years event http://galas.ie/
The GALAS were created in 2009 by GCN and The National LGBT Federation (NXF) to honour those who work towards a better future for LGBT people in Ireland. They are here to encourage and reward those LGBT people who give of themselves for the greater good of their community, to show them that their efforts do not go unsung, and that they are an incredible resource which we all value beyond measure.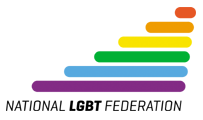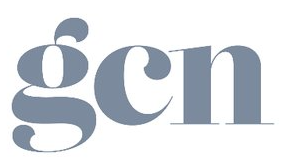 The GALAS also celebrate people in public life who have committed themselves to equality and positive representation for LGBT people. Leaders, whether they be in politics or the media, who give a message of diversity and equality are of great importance to lesbian, gay, bisexual and transgender people. They influence Ireland for the greater good and move our society towards a more inclusive and equal state.
The GALAS also celebrate our rich and innovative culture, honouring the entertainers, artists, writers, and events that go into making gay Ireland a vibrant and exciting place to be. The awards celebrate entertainers and broadcasters in the public eye who are happy to be out and proud, giving a message of hope and inclusiveness to everyone watching.

---
When are the nominations out?
September 25th 2017 at 5pm on www.galas.ie
Is food Served at the event?
Canapes will be served along with a drinks reception from 7 to 9 ( so nibbles instead of a sit down meal )
Is there a bar?
Yes full bar service with Table Service during the event to cut down on noise. Last orders 1.30am
Do I have to bring my printed ticket to the event?
Yes please do as it speeds up entrance on the night - Even a screen grab of your ticket in your phone will be great . We do find that the Eventbrite app is good but people sometimes delay in accessing it at the ticket area.
How long is the award ceremony?
Drinks and canapes- 7-8pm, Awards 8pm- 9.30/10, Mother Disco from 10 till late. BAR OPEN TILL 1.30!!
Is there an After party?
yes-there will be a Mother DJ in the same venue BAR OPEN TILL 1.30...check facebook page for after-after parties!
Is there a dress code? Is this a formal black tie event?
Not black tie but Dress to impress!! Have a look at the picture of last years winners on www.galas.ie to get an idea of what that means!
I've been nominated- do I get a complimentary ticket?
Yes you do! - You will be emailed with the promo code that you can use on the seat map.
I've bought a ticket but now I'm nominated/ my group is nominated- can i get a refund?
Thanks for buying early! Yes you can get a refund - please contact the organiser below and we will sort it out.
I cant seem to buy more tickets when I use my promo code?
Corrrect- You have to go in once and use your code, ( comp ) then go in a second time to buy additional tickets at the table you have chosen.
What's the best way to get seats altogether?
do not fill in the amount of tickets you need with the pull down tabs- Instead press buy tickets - This will bring you straight into the seat map and you can pick your seats.
I picked 4 seats but the receipt says that they are not together- How do I avoid this ?
See previous FAQ- If you pick seats from the pulll down tabs and then go BUY SEATS button, you will be brought to the seat map . On the right hand side will be amount of seats and where they are seated. If you don't like them just press the trash button beside each ticket and then pick your seats on the map. they will come up on the right after you pick each seat. Then continue to checkout.
I want to get a table of 10 but they are greyed out or unavailable?
These tables are either booked out already or reserved. If the reservation is cancelled these tables will be released.
When do ticket sales finish?
When all the seats are sold!- Seats have been put on sale till the day itself but normally are sold out a week before the event.
Can I buy tickets at the door?
No sorry
Where can I contact the organiser with any questions?
Contact Laura or Lisa on Galas@nxf.ie