About this Event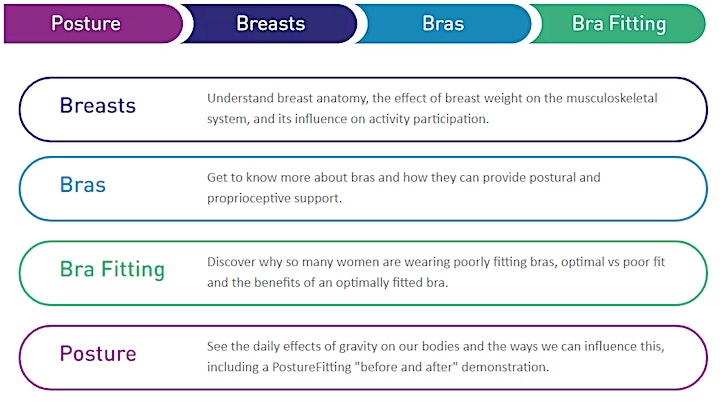 Our successful GALS against GRAVITY workshop is your starting point to becoming a PostureFitting Physio Partner, in addition to providing you with 7 CPD hours.
Workshop objectives:
Find out how breasts and bra fitting can influence posture and pain.
Explore the extent to which breast weight can be a barrier to participation in physical activity for women and girls.
See the value of using an optimally fitted bra as a postural proprioceptive support.
Appreciate the relevant research.
Recognise optimal and poor bra fitting.
Be aware of the PostureFitting Physiotherapy service and how it can broaden your practice offer.