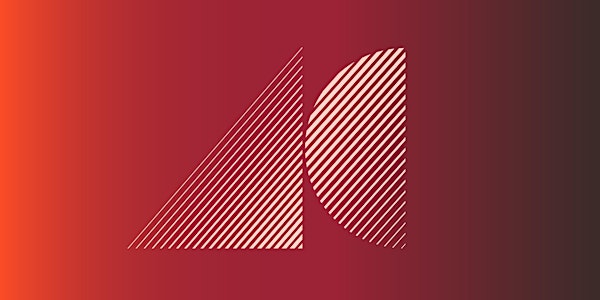 Galway Arts Centre: The Irish Names Quilt Discussion with Kate Drinane
REWIND > RECORD presents Kate Drinane in conversation with Páraic Kerrigan about the Galway contribution to the Irish Names Quilt
When and where
Location
Galway Arts Centre 47 Dominick Street Lower Galway Ireland
About this event
Download Turner Prize 2021 Array Collective programme here.
As part of Galway Arts Centre's presentation of Array Collective's 2021 Turner Prize winning The Druthaib's Ball, Galway Arts Centre presents a weekly series of public events with social justice groups, artists, academics, and musicians that takes place in the Turner Prize winning installation or síbín with talks, workshops, traditional music sessions, dance, storytelling and song.
This event has been coordinated in partnership with Galway Arts Centre's Artists in Residence REWIND << FASTFORWARD >> RECORD .
REWIND << FASTFORWARD >> RECORD in conversation with Kate Drinane, Páraic Kerrigan and Han Tiernan( RFR|) about the Galway contribution to the Irish Names Quilt, which is displayed in Galway Arts Centre's gallery at 47 Dominick Street. The piece is on loan courtesy of Queer Culture Ireland.
The Irish Names Project was created in honour and remembrance of those who died in Ireland from AIDS and HIV-related illnesses. The Irish Names Project was initiated in 1990 by Mary Shannon (1947-2020), a leading member of the Quilt Group, which is one of the longest running community groups in Dublin. The community was seminal in educating people about HIV/AIDS and safe sex. Patches for the quilts were made in Galway, Dublin, Limerick and many other places around Ireland by loved ones and family members of those who lost their lives to HIV/AIDS.
Kate Drinane is the co-founder of the Queer Culture Ireland research network. She is also part of the Education Team at the National Gallery of Ireland. She has introduced and developed LGBTQIA+ programming at the Gallery, including the management of OUTing the Past: Festival of LGBT History. She volunteers with ShoutOut and Gaisce LikeMinded, through which she mentors young people in the LGBTQIA+ community. She holds a BA and MA in Art History from the University College Dublin.
Dr. Páraic Kerrigan is an Assistant Professor, author and researcher with the School of Information and Communication Studies at University College Dublin. His research pertains to the dynamics of diversity in the media industry and its production cultures, specifically centred around Ireland's LGBT community along with a focus on digital media cultures and platform governance. He has just released his first book, LGBTQ Visibility, Media and Sexuality in Ireland (Routledge 2021) He is also co-principal investigator on the Waking the Hirschfeld: An Oral and Archival History of Dublin's LGBTQ Community Centre. This project is in collaboration with the National Museum of Ireland (NMI), with a book under contract with Liverpool University Press, a limited podcast series and an archive being developed for NMI.
Galway Arts Centre's Public Programme is supported by Creative Ireland and NUI Galway.