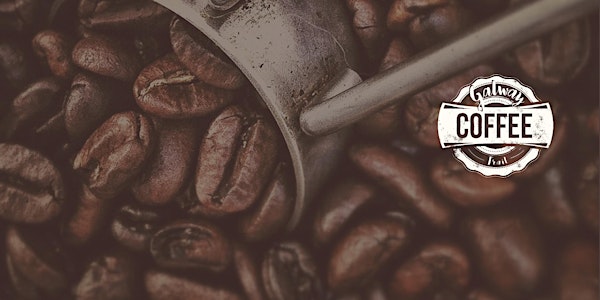 Galway Coffee Trail
When and where
Location
Galway Galway Ireland
Refund Policy
Contact the organiser to request a refund.
Description
Welcome to Galway's first COFFEE TRAIL!
Get ready to fall in love with the finest coffee Galway has to offer with some fun along the way!


What is it?
It is Galway's
first and only
self guided tour of the finest local coffee establishments in the city. The mission of the GCT is to raise awareness for the independently owned and ever growing coffee culture here in Galway.
The trail is comprised of 10 local coffee houses or coffee related businesses which attendees visit over a weekend. In some of the participating venues there will be a demonstration, talk or tasting taking place at particular times, for example a demo on how to do irish coffee or secrets to perfect brewing.

The first trail will take place on Valentine's Weekend (February 13th&14th) between 10 am and 3 pm, where attendees are sure to fall in love with the finest coffee Galway has to offer!



How does it work?


Tickets will be available online for 10e (single), 15e(couple) and on the day for 15e(single)/20e(couple). On the Saturday morning registration takes place between 9-12 in

56 Central

.

Each customer is given a map of the city showing all 10 participating businesses and a listing the times of demos/presentations taking places.

When the customers visit the venue, they get a stamp. Attendees that visit all 10 and get the 10 stamps receive a reward-in the form of a goody bag. The goodie bags can be collected on Sunday between 2 and 4 pm.



The Galway Coffee Trail will give all attendees an opportunity to share and experience what the passionate baristas, specialty coffee shops and roasters in Galway are doing and to learn more about the quality, technique and process of each stop on the crawl. Each stop on The Galway Coffee Trail will be offering coffee samples, demonstrations and tours throughout the day.
Each venue is different, so make your trail an adventure by stopping at each one. Unlike a typical bar crawl, all participants won't have to drink consecutive cups of coffee in one sitting; instead attendees will have 2 days to try all the unique coffee experiences being offered on the tour. Do it in 1 day or 2, that is up to you. The Coffee people in Galway are serious about what they do and their dedication will show at each participating business and we want you to see that. Purchasing a The Galway Coffee Trail ticket will act as a punch card for access to each participating location and what they are doing for the GCT. All spots are located within a maximum of 10 min walk of one other and each participating spot features something unique for all to enjoy.
---
The Galway Coffee Trail FAQs for ticket holders:
Love coffee? Enjoy visiting new shops, tasting great drinks, and learning more about the people and techniques that go into the craft? By joining The Galway Coffee Trail , you will be supporting your local beverage culture, signing up for a super fun time and grabbing some great gifts for the Holidays.


Questions? They are below



What is the GCT / The Galway Coffee Trail

?

Well, funny you should ask! Essentially, it's the coolest coffee event ever to pull consumers and professionals together in a celebration of the local Galway beverage culture. Participants will get a GCT map at the registration location with your first sample of coffee. It will be your mission to try all the spots on The Galway Coffee Traill at your own pace with self-guided visits to the GCT spots over a 2 day period.



What's it like to go on a Coffee Trial?

Glad you asked. It's a blast. Prepare to drink lots of coffee, participate in fun and educational presentations, pick up some great gifts for friends and family for the Holidays and meet new people who love coffee as much as you do. You'll be joining what's becoming a cherished tradition for many folks across the country and we can now do it here in Galway. We will be happy to see you join us.

I bought my ticket, now what?

Congrats! We're thrilled to have you along. Tell your friends! Maybe they'd like to come along— The Galway Coffee Trail will be an awesome social event. You will start your trail by coming to registration point in 56 Central on Saturday morning between

9 and 11 am

. Once you are checked in, you will be given the GCT Map with all the locations on the tour. All you have to do now is go from spot to spot and enjoy The Galway Coffee Trail. We will have special surprises for attendees that go to each spot on the trail and turn their stamp card back in. It's that simple!


How should I dress?

Weather-appropriate, with layers, since you'll be going in and out of venues.


---
If you have any questions or concerns, or want to have your business participating, contact Julia or Dee galwaycoffeetrail@gmail.com

---

Partners:
---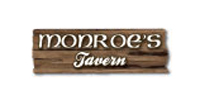 We are looking forward to meeting you during first Galway Coffee Trail!