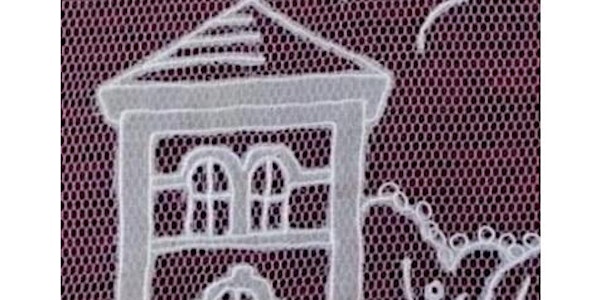 Galway Through the Eye of a Needle - A Exhibition by Corrib Lacemakers
Carrickmacross Lace exhibition inspired by our heritage sites, landmarks and traditional craftsmanship skills of Galway
When and where
Location
Fisheries Tower Wolfe Tone Bridge Galway Ireland
About this event
Is mian le Lasadóirí na Coiribe oidhreacht na tíre a chaomhnú agus is cuid luachmhar dár n-oidhreacht í an lasadóireacht.
For Heritage Week, the Corrib Lacemakers, are holding a Carrickmacross Lace exhibition. This exhibition is inspired by our heritage sites, landmarks and traditional craftsmanship skills of Galway, Connemara and the Aran Islands. Galway's coastal location on the Wild Atlantic Way enhanced the choice of themes created in this lace exhibition.
Lace making has been an intrinsic part of our heritage for hundreds of years, in locations throughout the country. In 2020 Carrickmacross lace celebrated 200 years since its introduction into Ireland.
The Corrib Lacemakers originated from a Heritage Week craft event held in Galway in 2017. We meet weekly to share, promote and encourage participation in the community to help ensure the sustainability of lacemaking skills long into the future. We will be available at the Fishery Watchtower Museum, Galway to demonstrate and explain how this beautiful and delicate lace is made. Everyone's welcome. The exhibition is free and is running for all of heritage week 13th – 20th August, 10:30am – 5pm