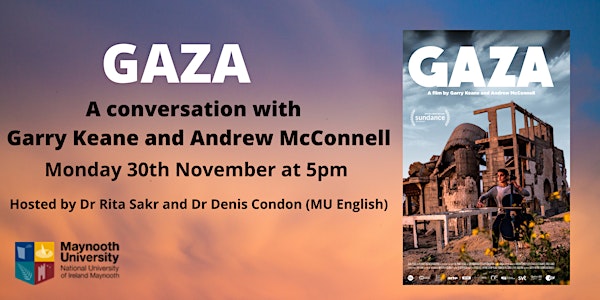 Gaza: A conversation with Garry Keane and Andrew McConnell
GAZA: A conversation with Garry Keane and Andrew McConnell
About this event
Join MU English for a conversation with Garry Keane and Andrew McConnell on their critically acclaimed film GAZA. Hosted by Dr Rita Sakr and Dr Denis Condon (MU English)
Watch Gaza https://www.volta.ie/#!/browse/film/35585/gaza
From the Directors' Note:
'There are few places in the world that evoke such a strong visceral response as Gaza… How do you tell the story of such a place?...This is Gaza as you have never seen it before. Far from being a place of misery, it is a land of smiles, joy and even brief moments of hope. We weave these elements with threads of despair, frustration and fatigue, allowing the audience to look deeper and ultimately to understand that life in Gaza moves in cycles, with the weight of the past bearing down on any hope for the future.'
The link for the event will be sent the day before.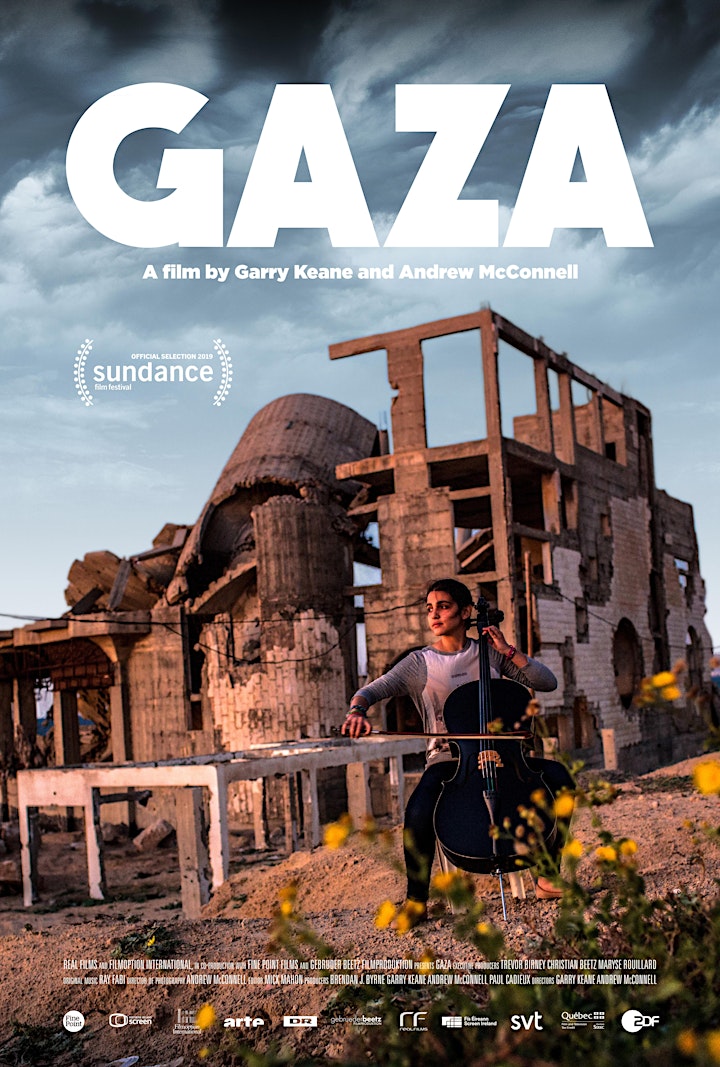 Biogs
GARRY KEANE DIRECTOR/PRODUCER
Garry Keane studied film at the London College of Communication and at the Irish National Film School. After graduating in 1992, he worked as a DOP in New York and London, before finally settling in Ireland, where he has been a documentary filmmaker for the last 25 years. In that time Garry has directed over 100 hours of TV documentaries for European and American broadcasters in over 20 countries worldwide. In 2011 he set up Real Films and since then Keane's documentaries have been nominated for 11 Irish Film & Television Academy Awards; of these, his films have won four, including two in the "Best Director TV" category in 2013 and 2018.
ANDREW McCONNELL DIRECTOR/DOP
Andrew McConnell is an award-winning photographer who has been covering world events for over 15 years. His work often focuses on themes of conflict and displacement and has appeared in many of the world's top publications. Andrew has worked in-depth on issues such as the Syrian refugee crisis, conflict in the Democratic Republic of Congo, and the forgotten Sahrawi people of Western Sahara, for which he was awarded 1st place at the World Press Photo awards. Based in Beirut, Andrew has worked throughout the Middle East for the past 8 years. GAZA is his first work as a filmmaker and follows on from his photographic projects in the besieged territory that began in 2010 .
https://www.andrewmcconnell.com/Gaza-Surf-Club/2.
Among numerous honours, Andrew has won two 1st place prizes at the World Press Photo Awards, 4 National Press Photographers Association awards, including the prestigious Best of Show, 1st place in the Pictures of the Year International, and 2 Sony World Photography Awards.