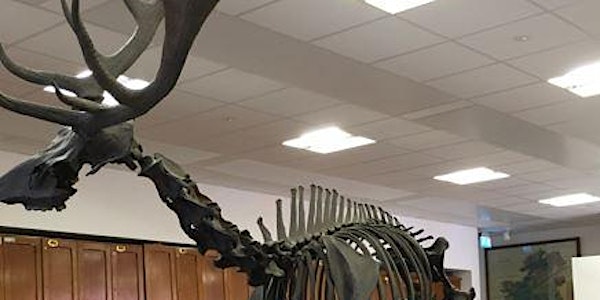 Geological Museum tours - Inclusive Trinity Festival
Geological Museum Tours - Trinity College Dublin
When and where
Location
Address is: Trinity Geological Museum, Unit 24, Technology and Enterprise Campus (TTEC), Macken Street, D02 WR66 Macken Street Trinity College Dublin Dublin Ireland
About this event
As part of the Inclusive Trinity Festival (10-20th October 2022), the Geological Museum is opening it's doors to the general public, staff and students from across Trinity campus. The tours will be running from 11th - 14th October at 2pm - 3.30pm. Prof Patrick Wyse Jackson, Curator of the Geological Museum, and his colleagues will be giving 30mins of a guided tour to those who register for the event. Come anytime from 2-3.30pm as the last tour finishes at 4pm.
For your tour guests should report to the Geological Museum, Unit 24, Trinity Technology and Enterprise Centre (TTEC), Entrance on Macken Street. Address: Unit 24, Technology and Enterprise Campus (TTEC), Macken Street, D02 WR66
This is a great guided for the entire family.
Learn more about the Geological Museum as it showcases our planet's geological heritage: wonderful minerals from around the world, various rocks and minerals used for economic purposes, as well as fascinating fossils including trilobites, corals, plants from Co. Kilkenny and the marine reptile Attenborosaurus. The Trinity College collections date from the 1770s and include materials recently collected for geosciences research.
To find out more about the Geological Museum go to https://trinitygeologicalmuseum.com/
Access to venue
If you have any mobility issues, hearing issues or specific needs please email oconnk33@tcd.ie in advance so that we can try to facilitate you.