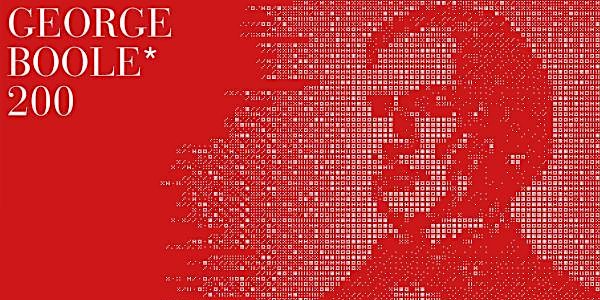 George Boole Bicentenary Celebration 2015
When and where
Location
Boole Lecture Theatres University College Cork College Road None Corcaigh Ireland
Description
The George Boole Bicentenary Celebration will be held in University College Cork over the weekend of August 28th 2015, and will run over the entire weekend. The conference will provide a forum for a comprehensive and accessible celebration of Boole and his legacy. The conference is free and is open to the Irish academic community, the public, industry, and any other interested individuals or groups. The objectives of the event are: to celebrate the life and research of George Boole; to bring together distinguished academics and personalities to mark this occasion; and to provide an insight into the legacy of George Boole.
In addition to the programme of talks, the celebration will feature a set of Thematic Sessions on the UCC Library's Boole Collection; the genealogy of George Boole, and the renovation of Grenville Place. There will also be a set of parallel events and activities including: The Life and Legacy of George Boole exhibition; the Boolean Expressions Exhibition at Lewis Glucksman Gallery; Boole Campus Tours from the UCC Visitors' Centre; and screenings of the new Boole documentary film.
Programme
The full programme can be found at the event's web-site.
Speakers
The biographies of the speakers are also available.