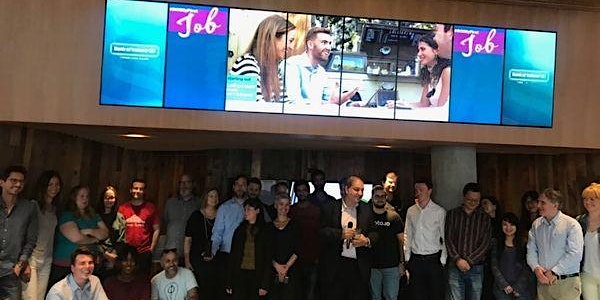 Get Ahead - How to manage your career and get ahead (without really trying)
When and where
Location
Bank of Ireland Esat Building, 1 Grand Canal Quay, Dublin 2, D02 FF61 Ireland
Description
Are you interested in knowing how to
manage your career, getting promoted, finding a mentor/sponsor, and positioning yourself to have a successful career?

This practical talk from someone who has risen to a C level position in blue chip companies. He has sat on the board and top team and had a successful career, achieved rapid promotion and a successful track record.

This event will guide you through the secrets on how to manage your career, choose the right companies and roles for you and give you the edge in a competitive corporate environment. have mentored numerous CEO/GM who all earn six figure salaries, or as entrepreneurs achieved 7-8 figure exits from their companies, you too can learn how to plot your path to success.

Only those who register for this event will be invited to attend a masterclass in how to develop your strategy, practical ways to build your networks, profile, find a sponsor and build your personal resilience.

Places are limited so make sure you book.
Please take a few moments to read all the following information carefully:

1. Admission is on a first-come-first-served basis for those with tickets. Not everyone who books uses their ticket, so, to ensure a full house, we offer more tickets than there are places.

2. We recommend you arrive and take your seat at least 10 minutes in advance of the advertised start time. If you haven't checked in by then we may offer your place to those waiting for returns.

3. We will have your name on the door but we suggest you keep this confirmation for your records.

4. We cannot guarantee admission to latecomers,so please make sure you arrive promptly to avoid disappointment.

5. We film, photograph and (occasionally) live-stream most of our events. By attending this event you accept that you may appear in our photo/video as a member of the audience and we may use them for publicity.