Description
Network Cork's 'Get GDPR Ready' event will take place on Wednesday February 7th, 6pm at the River Lee Hotel.
The new General Data Protection Regulation (GDPR) will be coming into effect on 25th May 2018. All organisations and will need to become GDPR compliant by this date and to be aware of the role that the Data Commissioner, Helen Dixon, and her team have undertaken to ensure this legislation is upheld.
Featuring a presentation from key speaker David Fagan plus additional support and material from Gail Chalmin and Michael McCann, all of Business Legal, this event promises to provide direction and outline actionable tasks to help you, your organisation and your team to become GDPR compliant.
We will have a Q&A session at the end of the event as well as a 'GDPR - The Next Steps Help Desk', hosted by Business Legal, on the evening to facilitate any short questions that you might have.
Topics to be discussed include:
Creating workplace awareness

Nominating someone to be responsible

What personal data do you have, what do you do with it?

Have you gathered it compliantly? Are you processing compliantly?

What right you have to hold and process it?

Are your privacy notices sufficient or do you have any?

Can you facilitate Individuals' rights?

Can you handle Subject Access Requests? (SAR)

Are you/your staff aware or trained and can you evidence this?

Are you able to document and evidence everything?
---
Tickets are free for Network Cork members and €25 (+ fees) for non members. The event commences at 6pm and we look forward to seeing you there!
---
ABOUT OUR SPEAKER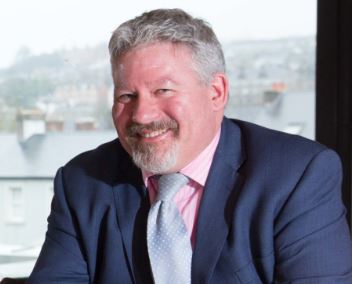 David Fagan
David is a commercial lawyer. Previously he was a partner in the largest international commercial law firm in Ireland, a law firm with offices in 47 locations around the globe, and with over 200 staff in Ireland. He has established the data privacy unit, the employment law unit and the health and safety unit of that firm in Dublin. Recently, he has set up own consultancy practice, Business Legal, in conjunction with a number of other equally experienced lawyers and professionals.
David has been involved in:
Managing multi-jurisdictional privacy projects across Europe, Africa, Asia and the Middle East.
Co-ordinating compliance teams and operational teams to achieve multi-jurisdictional compliance, whilst meeting commercial goals.
Advising on Safe Harbor, Privacy Shield, GDPR, ePrivacy and non EU jurisdictional issues.
Dealing with transactional privacy work, access requests, due diligence etc.
Dealing with Data Privacy issues and prosecutions in the Courts, and with the Data Protection Commissioners.
Advising on practical matters such as Privacy notices, storage issues, dealing with the DPC, transferring data to non EU servers, marketing restrictions and the entire range of non-contentious matters that arise in a Privacy compliance context.
Providing legal Opinions on whether or not a particular practice or method of operation is lawful from a Privacy law perspective.
Auditing businesses at their request to ascertain their Privacy Law and GDPR compliance.
Supporting and assisting business, public bodies, and other organisations to be as efficient and cost effective as is legally or commercially possible.
David is pleased to be a sounding board for organisations, and welcomes both legal and practical questions, and is happy to provide practical guidance and advice.