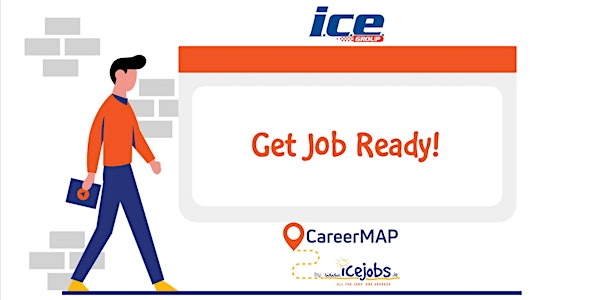 Get Job Ready - CareerMAP by ICE Jobs
Get Job Ready with CareerMAP by ICE Jobs.
Date and time
Thu, 16 Apr 2020 07:00 - 08:00 PDT
About this event
You are invited to join our Get Job Ready workshop with CareerMAP by ICE Jobs on Thursday the 16th of April. In these uncertain times, one thing we do know is taking time to reflect and learn will make us stronger in the future. Our focus for this session will be on Technical/Engineering CVs, with our experienced recruiters in this sector presenting on the day.
Your CV is your personal marketing document and how you sell yourself to prospective Employers. It should tell them about you, your professional history and your skills, abilities and achievements. Ultimately, it should highlight why you're the best person for the job.
This one hour workshop is here to prepare you to sell the best version of yourself, make your CV stand out from the rest and more job search top tips to help you tick all the boxes for recruiters.
About the organiser
ICE Group, the award-winning Recruitment, Training and Outsourced HR and Payroll Business partner to many successful Irish and Multi-national organisations.