Description
Seminars with Irish Times Journalist Alanna Gallagher 11am to 12 noon in the Autumn Talks Theatre on the ground floor.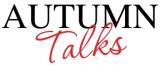 Join us for a cup of coffee at 11am, followed by a 45 minute seminar including a Q&A session.
Running a modern business is challenging. If you're looking for ways to add pep to your business from multi-channe. selling to inventive ways to reach new audiences and consusmers then join Irish Times journalist and Showcase Home & Gift Curator Alanna Gallagher in conversation with som eof the nation's top innovators to get the inside track on self improvement hacks.
Tuesday August 20th
How to make Christmas and your festive content a sparkling success?
A Q&A session with Alanna Gallagher on cool ideas on how to better market your festive merchandise through the use of snappy content that's easy to do.