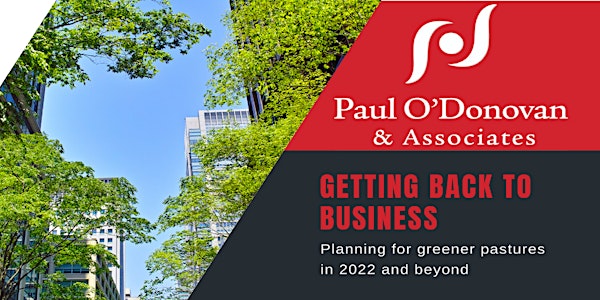 Getting Back to Business - Planning for Greener Pastures in 2022 and Beyond
What will the "new normal" look like? With new opportunities and new challenges on the horizon, join us to get on a firm footing for 2022.
About this event
Join us for expert advice and trend analysis including:
Moving forward; how climate change will effect business - John Mullins, Amarenco Solar
Risk management and corporate funding in 2022 - John Finn, Treasury Solutions
Change ahead; planning for succession, retirement & pensions - Paul O' Donovan, Paul O'Donovan and Associates
More information and speakers will be announced over the next few weeks.