Come and experience Gib's dystopian universe, a world of robots from another era forged from scrap metal
About this event
NO TICKETS NEEDED, WALK-IN BASIS
After a long wait and many Covid-related delays, it is with much excitement that we can finally bring Gib's Junkyard Renaissance exhibition to the studio. Come November 26th we will be hoisting them up, switching the lights on and introducing the full array of characters that Gib has been building before and during the duration of Covid.
"When I first started making these sculptures 15 years ago I used tin cans almost exclusively with details made from materials found in skips etc. I have no Plans, no drawings, and no blueprints, and one found item can be the catalyst for a collection of junk coming together as an entity on my workbench.
Since those early days my range of materials has expanded to include any kind of metal object that has the properties I require for making lightweight sculpture. The techniques I use for assembling my sculptures are mainly riveting and soldering: skills I learned from my father when he taught me how to build and repair cars and motorcycles as a lad.
These robots are pure flights of imagination, made with whatever materials come my way. Make, do and mend is a philosophy I grew up with and now it is more relevant than ever. Seeing an alternate use for an object is something that comes naturally to me. I have been doing it my whole life. It probably started when I was a kid playing with cardboard boxes and seeing them as space ships or castles. I'm still that kid."
Originally born in Brighton, England, Gib journeyed to Queensland Australia where he stayed until 2001 before landing in Ireland. Since then Gib has had his work in both sculpture & painting featured in a series of annual exhibitions for RUA, RHA and the Botanic Garden's Sculpture in Context, as well as having his own solo show "Childhood Space" at The Ivy House Dublin in 2009.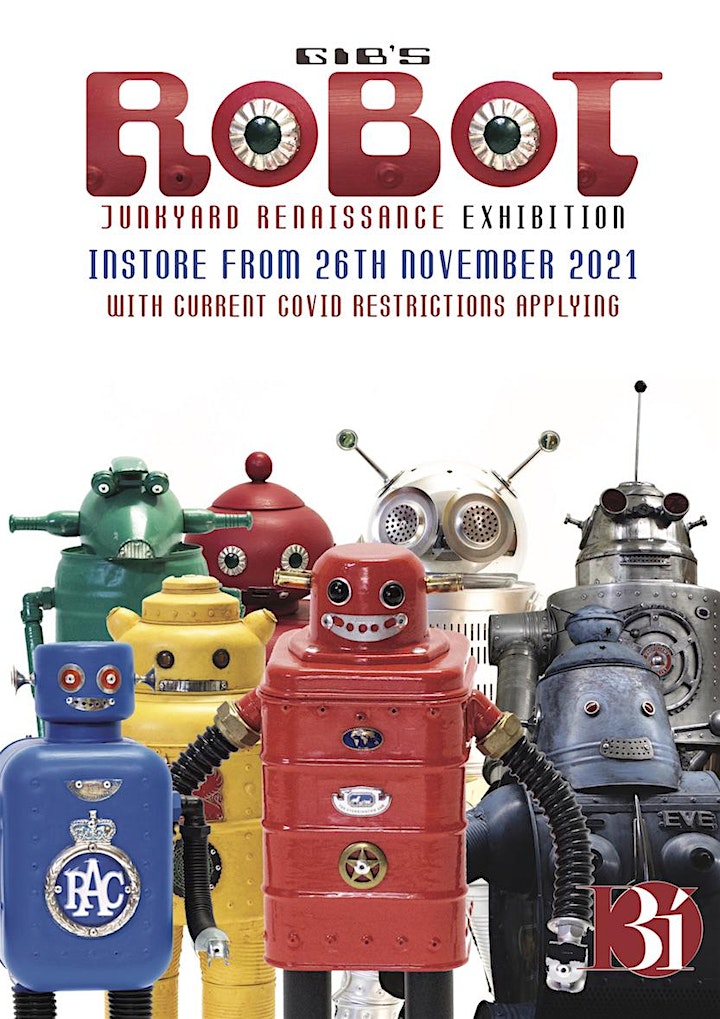 Organiser of Gib's Junkyard Renaissance
Nestled in the heart of Stoneybatter, Bi Urban is a unique creative studio, founded by artist environmentalist and healthcare design consultant Kaethe Burt-O'Dea. Kaethe has won numerous awards including the DIT Community Fellowship award (2010, 2012,2013) and Riba Award (2012).
Most recently her work was recognised by Diageo when she won the Arthur Guinness Projects Award for the Lifeline project, a 'living laboratory' exploring the collaborative development of urban environments with community health and public engagement as a central tenet. In 2016 she established Bí URBAN, a studio for social creativity, prominently positioned on the main street of Stoneybatter to act as a hub for the development of this project.
Bí URBAN represents the next stage of an ambitious 10-year-strategy to build the Lifeline, a nature corridor that will connect the Botanic Gardens with the Liffey, creating a ribbon of biodiversity and fertile ground for social innovation, green enterprise and nature-based solutions.